Alfa Romeo Cars Canada

---
Alfa Romeo Cars

4C
from $ 75,995
---
---
Alfa Romeo Coverage
Latest Reviews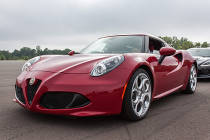 I Say
81%
The return of Alfa Romeo is finally upon us in the form of a two-seat, 4-cylinder, carbon fibre and aluminum chassis sports car that's ready to tear your face off. Also, it'll do this facial reconstruction in the most theatrically stylish way possible.
---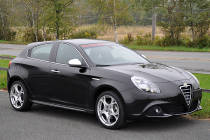 I Say
n/a
Like any certifiable car-nut, I'm always the first in line to drive the odd car, the one that doesn't fit the mold. Last summer, I hung out at a local tuner/car enthusiast watering hole called Julep and was far more fascinated by the old, seemingly rundown cars than the newer, heavily modified ones. In fact, by the end of the night, I had taken a MKI Rabbit 1.9L TDI for a drive. I could not have been more elated.
---
Latest News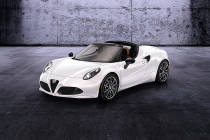 Alfa Romeo introduced the new 4C Spider today at the 2014 Geneva Auto Show. Actually, it's an exercise in style aimed at selecting the contents to be implemented in standard production scheduled for the beginning of next year.
---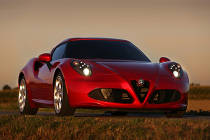 The wait is finally over. According to Fiat Chrysler Automobiles, Alfa Romeo will make a return to the U.S. in June of 2014 with one model, the 4C, landing at the company's Maserati dealers and also the ''best-performing'' Fiat dealers, CEO Sergio Marchionne announced.
---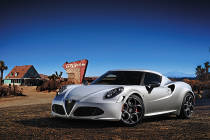 Alfa Romeo will be quite busy at the Goodwood Festival of Speed in England, which kicks off on Thursday. In addition to the new 4C being put through its paces for the first time in public, the brand will celebrate the 50th anniversary of its racing division (Autodelta), as well as the 90 years of the quadrofoglio verde (the legendary 4-leaf clover symbol that identifies its sportiest models).
---
Latest Pictures