Bugatti Cars Canada
---
Bugatti Cars
---
---
Latest News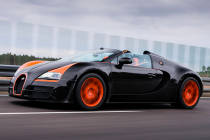 Bugatti has just set a new speed record for open-top production sports cars, reaching 408.84km/h with a Veyron 16.4 Grand Sport Vitesse. The feat took place at Volkswagen Group's proving grounds in Ehra-Lessien, Germany.
---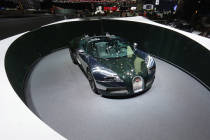 Three unique roadster models based on the Bugatti Veyron 16.4 are on display at the 2013 Geneva Motor Show.
---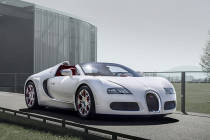 Speed freaks are in for a treat with the newest version of the Bugatti Veyron: 199 - additional - horsepower. This means the 16.4 Grand Sport Vitesse as it's called will boast a total of 1200 horsepower.
---
Latest Pictures