First-gen Vue appeals mostly on price
2002-2007 and 2008-2009 Saturn Vue Pre-Owned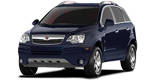 Saturn's 2002 entry into the then-snowballing crossover SUV segment was called the Vue. The four-door, five-seat model competed with machinery like the
Honda CR-V
,
Toyota RAV4
and
Ford Escape
, bringing a unique look, two powertrains and available All Wheel Drive to the table.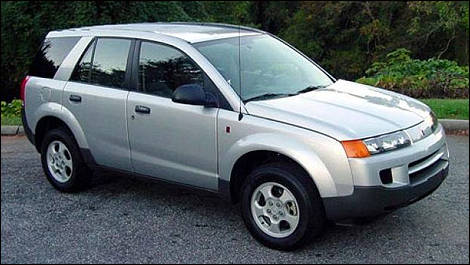 Saturn Vue 2002 (Photo: Auto123.com)
Vue rode the same platform as other badge-engineered GM utes like the Chevrolet Equinox and Pontiac Torrent—though it got much of its own unique hardware under the skin.
First-generation Vue models were sold from 2002 to 2007 and came powered by a 2.2 litre, 143-horsepower four-cylinder engine or a 3-litre, 181-horsepower V6. A five-speed manual transmission was available on the four-cylinder model, and a five-speed automatic was standard with the V6.
From 2004 and on, the Saturn-derived three-litre V6 was replaced with a 3.5 litre unit sourced from Honda-- which jacked horsepower up to about 250. Thankfully, it looks like Honda's automatic transmission troubles in the early 2000's were addressed by time this drivetrain found its way into the Vue.
Note that early four-cylinder powered Vue models were also available with a Continually Variable Transmission (CVT)—though used shoppers are advised to avoid it. Aside from a strange power delivery feel akin to that of a slipping clutch, General Motors actually canned this early example of CVT technology due, largely, to poor reliability. Google search 'Saturn Vue CVT Problems' and you'll see why.
Owners of this generation of Vue typically praise its easy driving character and flexibility, as well as styling. Complaints tend to deal with cramped rear seats, cheap interior parts and a noisy ride and suspension. Said suspension could feel 'sloppy' and exhibit 'knocking' sounds as an indication that a part or parts require attention or replacement.
Other issues are numerous, and test drivers set on a Vue for its lower-than-average price and unique styling are advised to have a full mechanical inspection by a Saturn-trained mechanic. A full inspection of the AWD system (if so equipped), as well as a 'scan' of the engine computer for signs of bad sensors is an ideal starting point.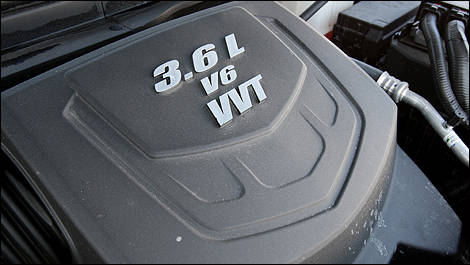 Saturn Vue 2008 (Photo: Philippe Champoux/Auto123.com)