Last-gen Dodge Ram bought mainly for power and styling
2002-2008 Dodge Ram Pre-Owned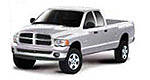 Despite the latest buzz around electric, hybrid and clean-diesel vehicles, North America's long-lived love-affair with big, V8-powered pickup trucks is showing no signs of ending anytime soon.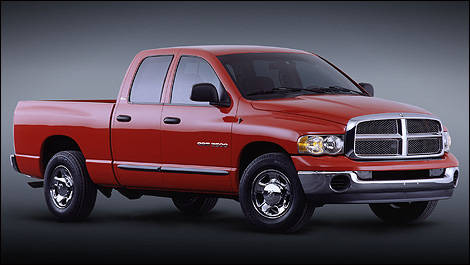 2002-2003 Dodge Ram (Photo: Chrysler)
When power, styling and muscle count, few trucks in recent history can match the punch Dodge built into their last-generation Ram. Among other things, this machine really helped the brand earn a reputation for building America's 'sporty' pickup.
The latest generation Ram went on sale in the recent past, and is currently racking up awards at a fantastic rate. As such, used selection of last-generation Ram models is likely plentiful at dealer lots as shoppers trade in for a newer model.
The last-generation Ram was introduced as a
2002 model
which carried on until 2008 with numerous driveline revisions and a mild face-lift part-way through.
2002 Ram models hit the road with a sole V6 engine, and a pair of available V8s. Standard was Chryslers 3.7 litre unit, with 215 horsepower. Shoppers after V8 power could opt for either a 4.7 litre unit with 240 or 305 horsepower (year-dependent), or a 5.9 litre, 245-horsepower torque-monster.
The 5.7 litre HEMI V8 kicked in for the 2003 model year, offering 345 horsepower. The cylinder-deactivating Multi Displacement System (MDS) was added to the HEMI for 2006.
Depending on the year and engine in question, shoppers will find a manual transmission with five or six-speeds, or an automatic with four or five. Rear or four-wheel drive models were available, too, utilizing either electric or manual transfer-cases, depending on the model.
Ram also came in two-door, four-door and four-door '
MegaCab
' configurations. All the expected standard and optional equipment was available-- including rear-seat entertainment consoles, heated leather seating, tinted glass, remote access, cruise control and plenty more. Talk about selection!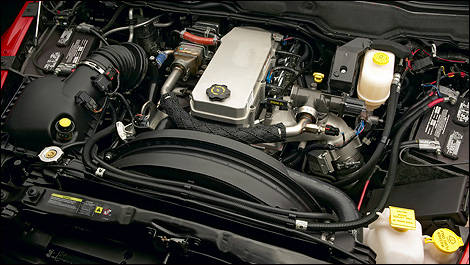 2008 Dodge Ram (Photo: Chrysler)