Last-gen X3 delivered performance, style and all-weather handling
2004-2010 BMW X3 Pre-Owned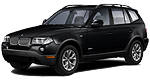 History/Description:
BMW launched the X3 in 2004 as a down-sized alternative to their
X5 SUV
. With a smaller and lighter body, car-like driving dynamics and a range of available engine options, this small, premium SUV was engineered to cater to active
shoppers
who didn't intend to slow down for bad weather.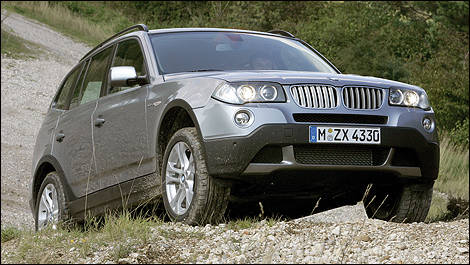 2006 BMW X3 (Photo: BMW)
Power came from several BMW straight-six engines, including both 2.5 and 3.0 litre units making 184 or 225 horsepower in early 2.5i and 3.0i models, respectively. From 2007 and on, the three-litre unit was the sole engine offering, making 215 or 260 horsepower in 3.0i and 3.0si trim. BMW's nomenclature change in 2009 saw the X3 switch to an 'xDrive30i' badge, while a less powerful xDrive28i version was offered, too.
All-wheel drive was standard on all models, and used shoppers can even search out an X3 with a six-speed manual on pre-2009 units. Five or six-speed automatic transmissions were available otherwise.
Look for feature content including heated leather, a sunroof, automatic climate control, wood trim, premium audio, tinted glass and plenty more.

What Owners Like:
Styling, quality, handling, seats, all-weather traction, high-speed stability and a 'fantastic' engine are all highly rated by
BMW X3
owners in online forums. Many report getting 'decent' fuel mileage, too.
What Owners Dislike:
Some X3 owners wish for a more premium feel to the X3's interior trim, as well as a more comfortable and soft ride on some models. Many owners report 'strange' shifting from the six-speed automatic transmission, with one owner reporting his X3 felt 'worse than a 16 year old learning to drive stick'. Finally, several owners report uncomfortable and slightly cramped rear seat accommodations.

Common Issues:
On a test-drive, be sure to check all of the used X3's cabin electronics, including the stereo, climate control, computer readouts and power accessories including windows, mirrors, seats and sunroof. Note that slow, inconsistent or 'fussy' operation from the power windows could indicate a failing window regulator, which would require replacement.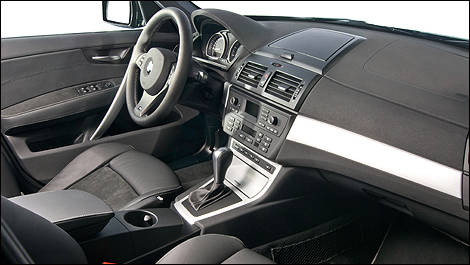 2009 BMW X3 (Photo: BMW)