Owners love their X-Trails, reporting few complaints
2005-2006 Nissan X-Trail Pre-Owned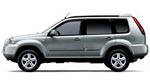 When Nissan's X-Trail was released in 2001, it took a place as the automakers first crossover SUV. Designed to battle the Ford Escape,
Honda CRV
,
Mitsubishi Outlander
and Hyundai Santa Fe crowd, X-Trail featured a punchy 2.5 liter engine, four wheel drive and decent off-road capability. Despite being produced from 2001, X-Trail only came to
Canada in 2005
. It wasn't around long, either- just a mere 2 years before it was replaced by the Rogue.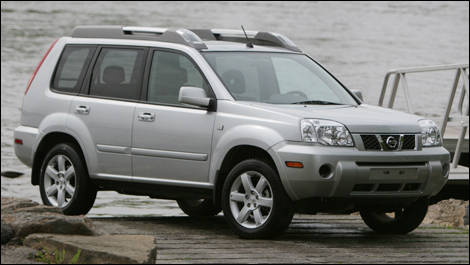 2006 Nissan X-Trail
Rogue
has won a "Best SUV under $35,000" designation from the Automobile Journalists Association of Canada (AJAC), and it's well on its way to sales success. With Rogue flying off dealer lots, it may be a good time to look at a used X-Trail model- as owners are now more likely to be using them as trade-ins. With its 100,000 kilometre warranty, you'll probably find an X-Trail that's still got some coverage left, too- for added peace of mind.
Here's how it goes down. X-Trail was available with one engine- a 2.5 liter four cylinder with 165 horsepower and 170 lb.-ft of torque. The four cylinder unit can turn in decent fuel mileage and has adequate power for most jobs. An automatic or manual transmission with 4 or 5 gears, respectively, was available- depending on the drivetrain setup.
Front-wheel-drive models were available for on-road-only driving, while four wheel drive models catered to owners who had to tackle trails, nasty winter conditions or cottage roads on a more regular basis. A locking mode was installed too, allowing for extra traction to be dialed up in slippery situations as needed. Suspension was fully independent, allowing for a car like ride.
You'll probably find used models from several of the available trim levels, which were comprised of the basic XE, a mid-range SE, and a top-line LE.
Air conditioning, cruise control, power accessories and four-wheel antilock disc brakes were standard on every model. A CD changer was available, as was a powered glass sunroof and automatic climate control.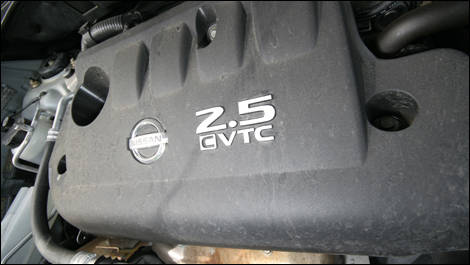 2006 Nissan X-Trail