Loved for styling and performance, just watch out for steering problems
2005-2009 Pontiac G6 Pre-owned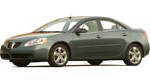 Replacing the popular
Grand Am
,
Pontiac's 2005 G6
hit the market in 2004 with the promise of better quality, performance, looks and dynamics than its predecessor. By doing away with the Grand Am nameplate, the now-extinct American brand was clearly aiming for a new beginning in the G6's segment—and had their eyes on taking a piece of the pie from the Japanese competition.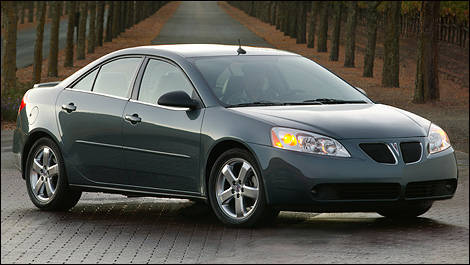 2005 Pontiac G6 (Photo: Genral Motors)
Initially available as a sedan with a 3.5-litre, 200-horsepower V6 engine, the G6 model range eventually expanded to include a coupe and hardtop convertible model, too.
Look for front-wheel drive and a four-speed automatic on earlier models with the 3.5-litre engine. A 2.4-litre four-cylinder with 169 horsepower was eventually made available, as was a 3.6-litre, 252-horsepower V6. A torquey 3.9-litre V6 was also available. Look for six-speed automatic and manual transmissions as well—depending on the model in question.
Features included an oversized sunroof, heated leather seating, an available Monsoon audio system, remote keyless entry, OnStar, automatic climate control and plenty more. Shoppers should note that lower-end G6 models wore an SE badge, while the GT, GTP and GXP models progressively offered more power, styling and equipment.
Owners taking to the Internet to share experiences typically rave about styling, overall value, ride quality, and decent
fuel
mileage with any of the smaller engines. Comments like 'fun to drive', 'sharp looking', and 'sporty' were commonly used.
Complaints tend to centre around lower-than-expected build quality and material selection inside the car, some noises as the G6 ages, and a rattly sunroof. Some folks wish for better gas mileage from the larger engines, and others wish for a more comfortable ride. Other gripes include small control buttons on the steering wheel, and kneeroom issues for long-legged drivers.
Shoppers considering a used G6 should note that earlier models, particularly 2005 and 2006 units, were known for numerous glitches and bugs that are well documented in the owner community. In fact, some owners recommend avoiding the first years of the G6 altogether.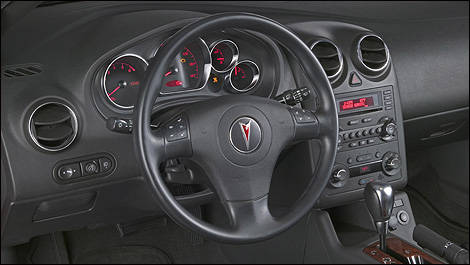 2006 Pontiac G6 (Photo: Genral Motors)