Avenger/Sebring look fairly reliable, but may suffer from driveline electronics problems
2007-2010 Chrysler Sebring, 2008-2010 Dodge Avenger Pre-Owned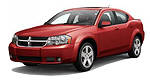 History/Description:
Platform sharing and cross-brand badging brought the
Chrysler Sebring
and
Dodge Avenger
into 2007 and 2008, respectively, riding a new platform and utilizing new styling, engines and features. These twins from Chrysler were offered in a sedan (a first for the Avenger) and an affordable convertible or sedan with the Sebring.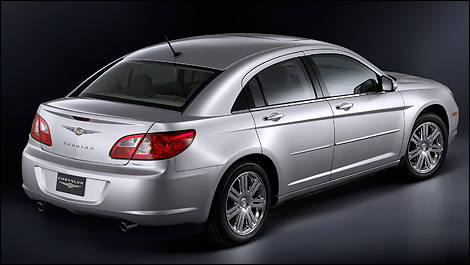 2007-2008 Chrysler Sebring (Photo: Chrysler)
Power came from a 2.4-litre, four-cylinder engine with 173 horsepower, or a 3.5-litre V6 with 235. Look for four- or six-speed automatic transmissions. All models were front-wheel drive, though all-wheel drive (AWD) could be specified on certain models in certain years.
Look for features like automatic climate control, heated leather seats, a sunroof, premium audio by Boston Acoustics,
navigation
,
Bluetooth
and sexy LED interior lighting. Heated mirrors, automatic lights and remote start were also available.
Note that Sebrings were badged in Base, Touring, and Limited trims, while the Avenger range got SE, SXT and R/T trim levels.
Consider either the Sebring or Avenger as an alternative to models like the Honda Accord, Toyota Camry, Ford Fusion or Chevrolet Malibu.

What Owners Like:
Generally, a combination of affordability, feature content, style and overall value drew owners into showrooms to check out the Avenger and Sebring from this generation. The Sebring Convertible's promise of low-price, fun-in-the-sun motoring was also attractive. Good handling, ride quality, comfort levels and the uplevel stereo systems were also highly rated.
What Owners Dislike:
Many owners report easily-scratched paint, a low-budget feel to many interior parts and a trunk design that allows water to enter the cargo hold when it's opened in the rain. Other gripes from some owners include uncomfortable seats and rearward visibility on the Avenger.

Common Issues:
Among the most common problems reported with this generation of Sebring and Avenger were related to electronics. Stalling, sporadic power delivery and even transmission driveability issues could all be electronics related—so be sure to ask the seller if they've ever experienced such problems and whether or not they've been rectified.
Some owners say the stalling issue is more prevalent in cold or damp weather and at low speeds.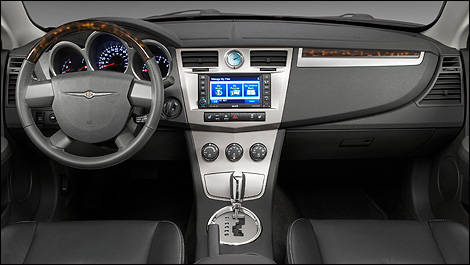 2010 Chrysler Sebring (Photo: Chrysler)