Lucerne with 3.8L V6 should be the most confident bet
Buick Lucerne : Used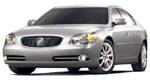 History/Description:
The Lucerne topped the Buick model range as an affordable luxury sedan that offered a whisper-quiet ride, front-wheel drive confidence and available V8 power. In the used market, the Lucerne amounts to a cost-effective way to access the taste of the motoring high life – American style.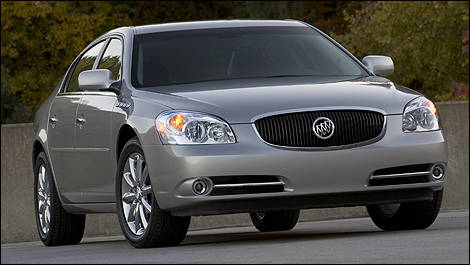 2007 Buick Lucerne (Photo: Buick)
The
Buick Lucerne
packed all the confidence-enhancing features owners might expect, including StabiliTrak, OnStar, automatic headlights and a full complement of safety features. Look for GM's workhorse 3.8L V6 under the hood with about 200 horsepower, alongside the 3.9L V6 with 227 horsepower. A Northstar V8 engine was also available, displacing 4.6L and putting out 275 or 292 horsepower.
All models got automatic transmissions, and features like adaptive magnetic suspension, heated leather, premium audio as well as a full suite of automatic and motorized accessories. Generous trunk space and passenger volume round out the equation.
What Owners Like:
Ride quality, comfort, noise levels and an overall luxurious, relaxing driving feel are highly rated by Lucerne owners. Performance is largely said to be adequate, especially with the NorthStar V8 on board.
What Owners Dislike:
Complaints seem limited mainly to higher-than-expected
fuel consumption
levels and 'soft' suspension that limits the Lucerne's fun-to-drive factor for some owners. Additionally, some drivers have reported finding the Lucerne's seats uncomfortable on long drives.
Common Issues With A Used Buick Lucerne:
Reliability issues look to be fairly minor. A thorough check of all accessories is a must, and shoppers should pay extra attention to the climate control system, air conditioner, OnStar system and stereo. Listen for and identify any clunking or 'popping' sounds from the suspension and steering on your test drive, which could indicate a worn-out component.
The long-lived and robust 3.8L V6 engine had been in GM's powertrain lineup for decades, and it amounts to a solid performer. Unless you're a speed freak, this engine is an advisable bet. It's decent on fuel given power output, and largely said to be mechanically bulletproof. It should prove cheaper to maintain and fuel than the 3.9L V6 and NorthStar V8 engine options in the long term.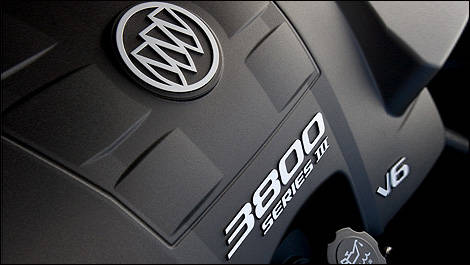 2007 Buick Lucerne (Photo: Buick)