Mainly minor issues for used HHR
Chevrolet HHR : Used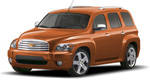 History/Description:
Now replaced by the new
Chevrolet Orlando
, the
HHR
was a crossover wagon that rode on the same platform as the
Chevrolet Cobalt
, was powered exclusively by 4-cylinder engines and offered up retro styling, a flexible cabin, and relatively low operating costs.
Look for a 2.2L engine with 143 horsepower or a 2.4L with 172. Engine output was increased slightly in 2007, and all models got a 4-speed automatic or 5-speed manual transmission that drove the front wheels.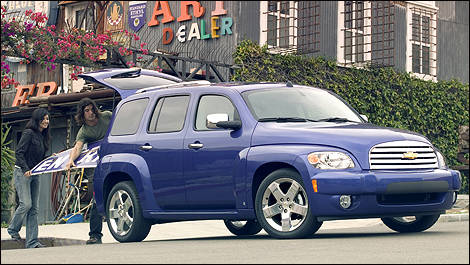 2006 Chevrolet HHR (Photo: General Motors)
Shoppers should note that LS models were the more "basic" HHR units, while LT models were more loaded.
Look for feature content including Bluetooth, a sunroof, keyless entry, power accessories, leather-wrapped accents, and more. An HHR "Panel" variant was also available with no rear seats or rear windows, and was geared towards delivery business owners.
What Owners Like:
Ride quality, handling, fuel mileage, and interior flexibility were all highly rated by HHR owners taking to the web. Smooth and refined powerplant performance was also noted.
What Owners Dislike:
Fussy seat controls, manual transmission shifter feel and rearward visibility alongside blind spots were among the HHR's more common complaints.
Common Issues With The Used Chevrolet HHR:
Key concerns on a used HHR tend to centre around electric steering system failure, which could cause a loss of power assist. This may startle drivers and could result in an accident. Thankfully, a recall addressed this situation. Your local GM dealership can check that all recall-related work has been performed to the vehicle you're considering if you provide them with its VIN number.
Check the automatic gear shifter for proper operation, ensuring it slips smoothly between the gears with no hesitation or difficulty. A faulty shifter button, cable and/or brake interlock switch could be to blame if that's not the case. You'll also want to note the ease of starting the engine and removing the key when it's time to turn it off. Some owners have reported issues with the ignition key.
Double-check for proper operation of the climate control blower fan, and note any moisture in the carpeting in the front passenger footwell.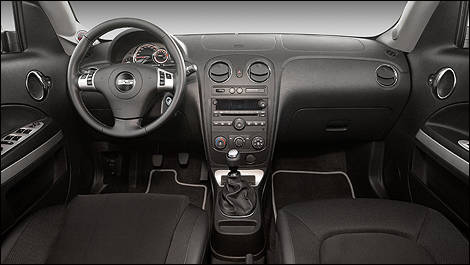 2009 Chevrolet HHR (Photo: General Motors)