Chrysler Aspen : Used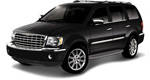 History/Description:
The
Chrysler Aspen
, which was an upscale
Dodge Durango
twin, had a short-lived life with questionable success. Aimed at machines like the Cadillac Escalade and
Lincoln Navigator
, this American luxury SUV was only available from 2007 to 2009 before being given the axe.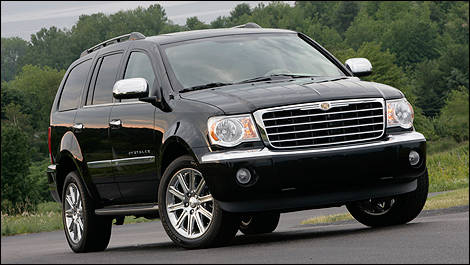 2007 Chrysler Aspen (Photo: Chrysler)
Both HEMI V8-powered models and a Hybrid were available. Aspen got 4-wheel drive, seating for up to 8, and a laundry list of luxury goodies including heated leather, a sunroof, premium audio, chrome to the nines, wood trim, automatic climate control, memory seating and more.
Look for Chrysler's award-winning 5.7L HEMI V8 with 335 horsepower on standard Aspen models, and a hybridized version thereof, packing 385 net horsepower, on Aspen Hybrid. Automatic transmissions equipped every version.
What Owners Like:
Power output, size and space, ride comfort and capability are all highly rated in the Aspen owners' community. Many owners report confident towing abilities and passing, thanks to the HEMI powerplant. Style, refinement and the upscale cabin are also rated highly. Features like the on-board DVD player, backup sensors and remote start help bolster user-friendliness, too.
After covering hundreds of used models in these reviews, the Aspen appears as one of the most well loved by its owners' community.
What Owners Dislike:
Common Aspen complaints include gas mileage, a high step-in height and a dated-looking navigation system. Some owners wish for a more precise feel to the Aspen's handling and braking, too.
Common Issues With A Used Chrysler Aspen:
Check any used Aspen model for a check-engine light, which may be accompanied by drivability issues like reduced power output, a sporadic idle or lumpy acceleration. This could be a sensor-related issue as reported by some owners.
A "scan" of the Aspen's computer system by a dealer-certified mechanic can help ensure no computer-related problems are waiting for you. Be sure to check for smooth shifting, a steady and even idle, and hesitation-free acceleration at both moderate and full throttle.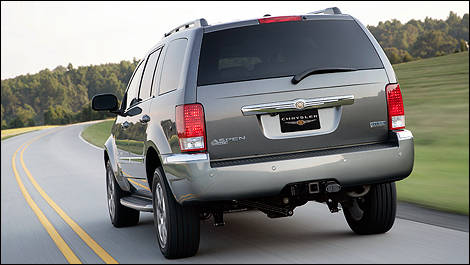 2009 Chrysler Aspen (Photo: Chrysler)