Check used Caliber for suspension wear, water leaks
Dodge Caliber : Used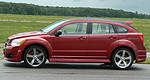 History/Description Of The Used Dodge Caliber
: With a high size-to-price ratio, a flexible interior, available all-wheel drive (AWD) and a slew of different options and trim levels, Dodge made sure there was a Caliber for any need or budget. The entry-level model in the automaker's lineup replaced the Neon when it hit lots for model year 2007, and has since been replaced by the
Dart
.
Look for Caliber with options like a premium stereo, flip-down tailgate speakers, a built-in flashlight, cruise, power accessories and a chilled glove box for keeping your road-trip drinks and snacks cold. Fog lamps, alloy wheels and various cosmetic styling tweaks helped set the Caliber apart on the road. And up-level features like a heated power driver's seat, auto-dimming rearview mirror and satellite radio could be specified, too.
All models were 5-door hatchbacks that featured 4-cylinder power and either a manual or Continually Variable Transmission (CVT).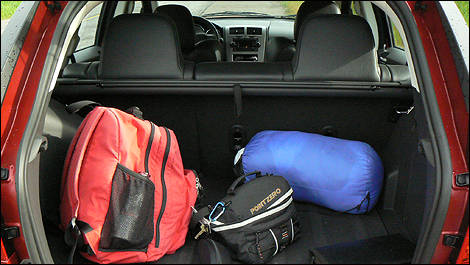 Photo: Justin Pritchard
What Owners Like
: Flexibility, versatility and a slew of thoughtful touches were all highly rated by Caliber owners. This is a machine that's easily set up for a wide range of activities from passenger-hauling to camping to shopping and anything in between. Generous at-hand storage, a commanding driving position and confident AWD traction were also highly rated.
What Owners Dislike
: Some owners wish for a more pleasing engine note, a more high-quality feel to the Caliber's cabin, and better fuel economy on models with the larger engines. Additionally, some owners report high wind noise levels and "floaty" handling.
Common Issues With A Used Dodge Caliber
: Start your test drive of a used Caliber by "feeling" its suspension. Numerous owners reported premature wear from ball joints, control arms, bushings, tie-rods and struts. The Caliber should track straight down the road, and rebound gently but firmly after hitting a bump or dip. Any clunking or popping noises in the process, or any "slop" in the ride or steering, is likely a sign of a problem. Have a Dodge mechanic inspect the suspension on the model you're considering to be sure it's safe, and not in need of expensive repair.
Watch for any "Check Engine" lights in the instrument cluster, which could be the result of a faulty engine control sensor, or a problem with the electronic throttle. Additionally, ensure the model you're considering pulls smoothly while accelerating both moderately and at full throttle. A "scan" of the Caliber's computer network by a mechanic can reveal any potentially hidden problems.
No major issues were apparent with the relatively unproven CVT transmission, though shoppers are advised to be sure the factory maintenance schedule was adhered to for maximum long-term reliability.
Finally, on models with a sunroof triple-check for water leaks, noting any moisture in the footwells, ceiling liner or around the dome light. This may be accompanied by a mildew-like smell, and is typically caused by plugged sunroof drain tubes.
The Verdict Of The Used Dodge Caliber
: Lower-than-average resale values, decent reliability and higher-than-average size for the money make the Caliber a worthy choice for a used-car shopper after plenty of flexibility, space and selection.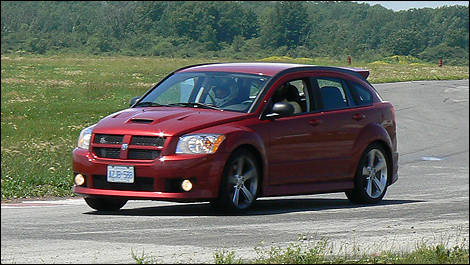 Photo: Justin Pritchard