Check last-generation Accord for excessive brake component wear
Honda Accord : Used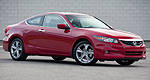 Model:
2008 to
2012 Honda Accord
Vehicle Type: Sedan
History/Description: The 2008 model year marked the Honda Accord's entry into its eighth generation. The Japanese automaker's popular model had, by now, earned a very solid reputation for reliable operation, sensibility, and long-term value.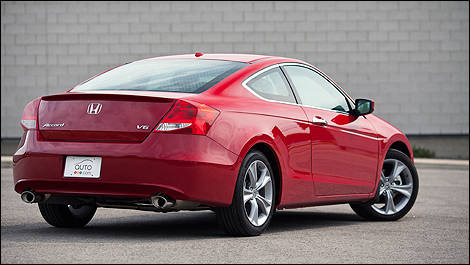 Photo: Sébastien D'Amour
For this particular generation, it was available in both coupe and sedan variants with several engine and transmission combinations, and a slew of trim-levels and options. Look for upscale features like heated leather seats, voice-command navigation, a sunroof, steering-wheel mounted controls, dual-zone climate control, wood trim and plenty more. Accord "LX" was the basic model, while "EX" and "EX-L" or "EX-L Navi" represented midrange and top-line, respectively.
Under the hood, Accord boasted a 2.4L 4-cylinder engine tuned for 177 or 190 horsepower, depending on the model in question. A 3.5L V6 created 268 horsepower. Coupe models got either the up-level 4-cylinder or the V6, either of which could be teamed with a manual or automatic gearbox. Accord V6 sedan models only came with the automatic.
What Owners Like:
On-board storage space, fuel economy, overall comfort and also the model's reputation were typically cited as key purchase factors by owners of 8th-generation Accords. Intuitive controls and a safe, solid road feel were also noted.

What Owners Dislike:
Common complaints include the use of cheap interior materials, uncomfortable and stiff seats, the lack of a manual mode on the automatic transmission, and bland styling.
Common Issues: Thousands of owners complained of premature brake component wear. Signs of this include a "pulsation" during moderate braking felt through the pedal, or a "squealing" sound during coasting or light brake application. Be sure to have the brakes inspected on any used Accord you're considering.
Oil consumption is another well-documented issue with this generation of Honda Accord, especially those with the V6 engine and automatic transmission. Every engine will "use" some oil between oil changes, but shoppers are advised to check the oil in the model they're considering (while the engine is cold) to ensure it's fresh and full. This issue was likely caused by a side effect of Honda's cylinder deactivation system, and a software update available at your dealer was released to help fix it.
Listen for a "whine" or "hum" from the power steering pump while you steer at a low speed, or while stopped. If any unusual noise is noted, it's likely caused by a faulty o-ring which allows air to enter the system. This is a relatively easy fix.
On board, check the condition of the leather seats, if equipped, for signs of excessive wear, tearing, fading or abrasion.
Note that Accord models with extensive modifications to suspension or engine control systems should be avoided. Intake and exhaust upgrades are typically safe if the parts and installation are of high quality.

The Verdict:
Largely, it looks like the Accord is one of the most reliable, no-nonsense vehicles in today's used market. Buy confidently if the model you're considering shows none of the common issues and has a thumbs-up from a Honda mechanic during a pre-purchase inspection.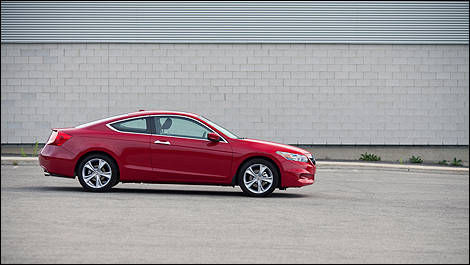 Photo: Sébastien D'Amour