Borrego owners enjoyed size and capability
Kia Borrego : Used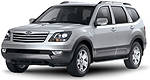 History/Description Of The Used Kia Borrego:
Many folks questioned Kia's attempt to compete in the large 4x4 SUV segment by launching an immense, V8-powered sport 'ute in the middle of an economic and fuel-price crisis. That model, called the Borrego, has now ended its career after just 3 years on sale.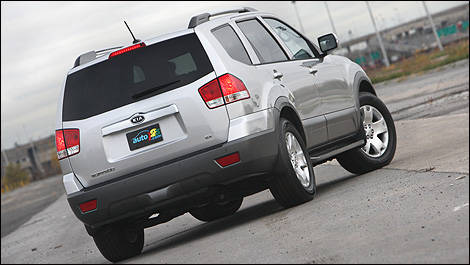 2009 Kia Borrego (Photo: Philippe Champoux)
Look for a truck-frame, 6- or 8-cylinder power, 4-wheel drive with low-range or all-wheel drive (AWD), and plenty of capability and towing capacity. With up to 337 hp and 3 rows of seating, Borrego was a powerful, big and versatile family hauler aimed at folks concerned with SUV functionality first and fuel economy second.
Feature content included heated seats, navigation, a sunroof, automatic climate control, power tilt steering wheel, memory seating, and steering-wheel mounted audio controls.
What Owners Like:
Positive comments from Borrego owners typically revolve around the machine's size, adeptness with handling cargo loads, and interior flexibility. Overall performance and some high-end touches within the interior are also highly rated.
What Owners Dislike:
Mandatory SUV-related fuel-consumption complaints aside, Borrego owners typically wish for easier access to the 3rd-seating row, and a more exciting look to the interior. Many note a much rougher-than-expected ride, too. One owner in an online forum said his Borrego rode "like a pogo stick."
Common Issues With A Used Kia Borrego:
Start your Borrego test-drive with a full check of its 4-wheel drive system. Make double sure that it switches in and out of its various drive modes as expected, and without any unwelcome warning lights.
Have the underside inspected for signs of damage caused by possible careless off-roading, and have a Kia mechanic look for leaks from the transfer case, engine, transmission, and rear differential. Budget for a full fluid change in all of these to be safe, if you're unsure of the service history of the model you're considering.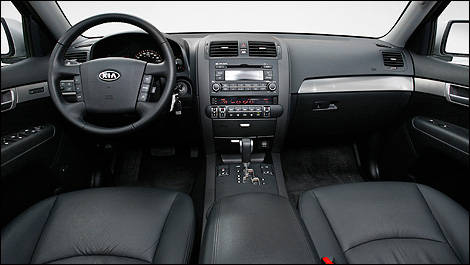 2010 Kia Borrego (Photo: Philippe Champoux)