Kia Magentis : Used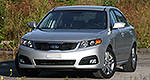 Model:
Kia Magentis : Used
Vehicle Type:
Sedan
The Verdict
: Strong reliability, a well-loved driving experience and lower-than-average resale values compared to Japanese competitors make the Kia Magentis a strong contender for your used-car dollars.
Price Of The Used Kia Magentis
: Earlier models in this generation with higher mileage can be had for under $6,000; while a newer, low-mileage unit can be had in the $13,000 to $17,000 price range, depending on options and condition.
What Owners Like:
Kia Magentis owners in online forums really love their rides. Styling, luxury touches, ride comfort, gas mileage, fit and finish, and even fun-to-drive factor are all highly rated. The attractive price and aggressive warranty helped seal the deal in many cases.
What Owners Dislike:
Complaints were minimal. Some owners wished their seats didn't attract lint so easily, while others wished for a more durable, chip-resistant paint job. Handling seems to be set more for comfort than driving, which some enthusiasts may take issue with.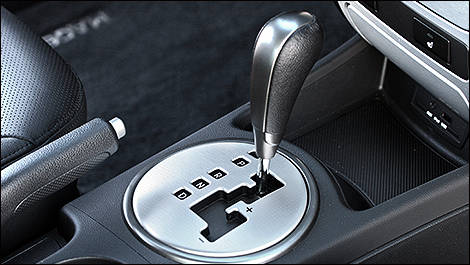 Photo: Luc Gagné


History/Description:
Kia's Magentis enjoyed several generations on sale before being replaced with the currently available
Optima sedan
. Magentis' last iteration was on sale from 2006 to 2010 (inclusively) and packed 4- or 6-cylinder power, numerous options packages, and room for 4 or 5 adults.
LX models were more basic, while EX models were more loaded.
Available feature content included heated and motorized leather seats, leather-wrapped accents, wood trim, sunroof, remote access automatic lights, and automatic climate control.
Four-cylinder models got a 2.4L engine good for between 161 and 175 horsepower, depending on the year. The available 2.7L V6 generated between 185 and 195 horsepower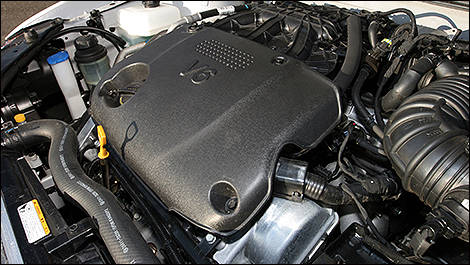 Photo: Luc Gagné
Common Issues With A Used Kia Magentis:
Some owners reported "sticky" rear brake calipers that can become stuck in the partially engaged position, causing accelerated wear and reduced fuel economy. Have the brake system inspected on any Kia Magentis you're considering for peace of mind, and "feel" for any dragging sensation while you coast during your test drive.
Be sure there are no unexplained "check engine" lights illuminated, and check the engine for smooth idle and acceleration. Driveability issues, if present, are likely to be caused by faulty sensors, most notably the O2 and throttle position sensors: if one of these is acting up, there may be a "check engine" light illuminated.
You'll want to ensure all interior accessories work as expected -- including all windows, locks, sunroof, seat-heaters, and air conditioning. Note the condition of the upholstery and leather, too. Ensure both sun visors up front stay folded up on their own, as many owners report that they lose this ability over time.
Check that the Tire Pressure Monitoring System (TPMS) isn't showing any warnings, which could indicate a low tire or a bad sensor. Also, turn off the radio and "listen" for any unwelcomed noises from the suspension, especially at the rear of the vehicle. Some suspension noise seems to be normal in the Kia Magentis as it ages, though shoppers are advised to have a mechanic inspect the suspension ahead of their purchase, just in case.
Systematic and problematic issues relating to the engine or driveline were not apparent in searches of my usual online resources.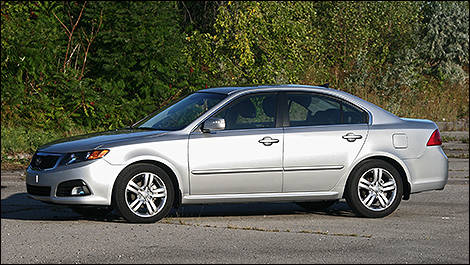 Photo: Luc Gagné