Tribute offered plenty of powertrain selections, but watch the automatic transmission
Mazda Tribute : Used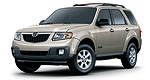 History/Description:
Built on the same platform as the Ford Escape, the
Mazda Tribute
is a family-ready SUV model that offered up available V6 power, all-wheel drive and generous amounts of ground clearance. Competing with machines like the
Toyota RAV4
,
Honda CR-V
and Subaru Forester, Tribute offered up 4 or 6-cylinder power, 2 or all-wheel drive and manual or automatic transmissions.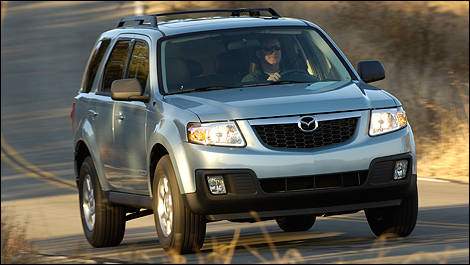 2008 Mazda Tribute (Photo: Mazda)
Feature content included power seats, tinted glass, fog lamps, stability control, air conditioning, cruise control, leather-wrapped accents, wheel-mounted audio controls, remote access, heated mirrors and MP3 capability for the stereo system.
Look for a 2.3L 4-cylinder with 153 hp, or a 3.0L V6 with 200 horsepower in 2008 models. The 2.3L four was offered with a 5-speed manual transmission or a 4-speed automatic, while the V6 got the automatic only.
From 2009 and on, the 4-cylinder was upgraded to a 171-hp, 2.5L unit while that V6 was re-tuned to create 240 hp. A 6-speed automatic was standard with the V6 engine, as well as on 4-cylinder models with AWD.
What Owners Like:
Good performance from the factory stereo system, very pleasing performance with the 240-hp V6 engine, good ride quality and year-round traction on AWD models are highly rated by owners. Handling, too.
Those taking the Tribute onto even moderately challenging trails find decent levels of traction and ground clearance.

What Owners Dislike :
Complaints deal mainly with heavy fuel consumption, some cheap interior parts, and higher-than-expected levels of wind and road noise. Note that some owners have experienced a notable reduction in said road noise by opting away from the factory Continental tires. Some owners also wish for more comfortable seats.
Common Issues With A Used Mazda Tribute:
On a test drive of the Tribute, pay special attention to the operation of the automatic transmission. Scrutinize any model that is difficult to shift into or out of gear, and note any hard shifting, hesitation or slipping from the gearbox. Some owners have reported having to replace transmissions under warranty. This seems to be a fairly well-documented problem on various websites.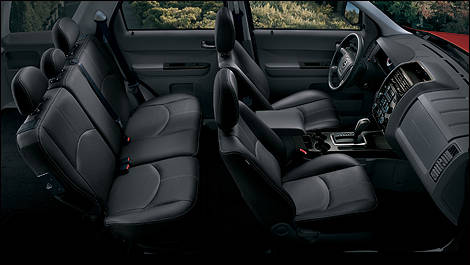 2010 Mazda Tribute (Photo: Mazda)