Fiat Cars Canada

Founded in Torino in 1899, Fiat is short for Fabbrica Italiana Automobili Torino, which translates to English as the Italian Automobile Factory of Turin. Since 1910, Fiat has retained its position as the largest vehicle manufacturer in Italy. The brand marks its return to North America through select Chrysler dealers.
Bearing a strong resemblance to the contemporary Benz of the time, just eight copies of its first car were built in 1899. The Fiat 4 (or 3 ½ CV) had a rear-mounted 0.7-litre two-cylinder engine and three-speed gearbox.
Employing 150 workers and producing two dozen cars by year's end, the first Fiat factory opened in 1900 in Corso Dante, Italy. Eight years later, hundreds of Fiat 1 Fiacre taxis were taking fares in New York, London and Paris.
In 1910, a plant licensed to produce Fiats in Poughkeepsie, New York built its first car. Costing between $3,600 and $8,600 at the time, owning a Fiat was a sign of high stature. By comparison, Ford's Model T cost just $825 in 1908.
In 1912, the hulkish Fiat S76 was used for racing and speed record attempts; and, launched the Fiat Zero as the first mass-produced small engine car. By 1917, Fiat's NY factory is closed due to tightening U.S. regulations. After the first World War, a five-floor, 153,000 square-metre Lingotto factory in Turin is completed with assembly lines and a test track on the roof.
With fuel efficiency in mind, Fiat introduced the Tarrifia Minima in 1932. Four years later, the Topolino (Small Mouse) debuts as the smallest mass-produced car in the world with a price tag under $950.
Fiat made military machinery and vehicles during World War II for the Italian army and air force and later for the Germans. In turn, Fiat factories were heavily bombarded by the allied forces. The first post-war Fiat was the 1947 1100S with the smaller rear-engined Fiat 600 family car coming eight years later.
In 1957, Fiat launched what would be its most successful model ever built. The Nuova 500 (Cinquecento) was launched and sold as "a city car" with a half-litre, two-cylinder engine.
In 1960, the 500 Giardiniera (station wagon) got four more inches of wheelbase and saw its engine placed beneath the car for increased storage capacity.
The five-seat Fiat 850 was unveiled in 1964, followed by a seven-seat Familiare model for growing families. After earning European Car of the Year awards for the 1967 Fiat 124, '70 128 and '71 127, the 1972 500 R became the last iteration of the original Cinquecento series. Production of the 500 ended in 1975, although its replacement – the Fiat 126 – had been launched two years earlier.
The 1980's saw the introduction of the spacious and boxy Panda utility vehicle and another European Car of the Year win by the remarkably fuel-efficient Fiat Uno in 1984. Fiat had pulled out of the U.S. market in 1983 due to unreliability, rusting problems and other quality issues, taking Lancia with it.
The 1994 Fiat Punto was named 1995 European Car of the Year, and Cinquecento was reintroduced as a front-wheel drive car. Based on the Fiat Trepiuno concept, Fiat launches the all new retro-looking 500 on July 4th 2007 (exactly 50 years after the original Fiat 500 was released).
Fiat and Chrysler join forces in 2009 with Italian-Canadian Sergio Marchionne as its CEO. The global alliance allows Fiat access to Chrysler's North American dealer network, and selected 58 dealers will initially represent the Fiat brand in Canada. The 2012 Fiat 500 subcompact hatch is the first model offered.
[...]

Read more about Fiat
---
Follow @auto123_fiat
---
Fiat Cars
---
---
Fiat Coverage
Latest Reviews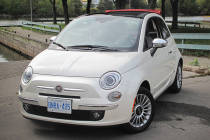 I Say
72%
The particular 500c we borrowed for this report was almost too cute. With those big, round headlights, off-white paint scheme, and deep-red retractable fabric top with matching red leather seats, it gave the impression of a red-collared white Maltese puppy wanting to be picked up and petted.
---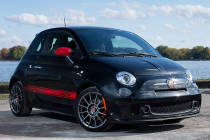 I Say
79%
Then the 2012 Fiat 500 Abarth's kill ratio would be very low. Certainly, its arsenal of weapons tells a different story, but in the game of life, the Abarth leaves behind doubts and questions as to why it even exists.
---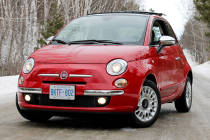 I Say
81%
Like most Nonnas, mine is Italian. And when the Fiat 500 started making me proud of my Italian side with its stylishness and fun-to-drive attitude, I gave her a call and asked her what Italians would call the little Italian car, in Italy.
---
Latest News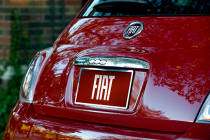 Chrysler-Fiat President and CEO Sergio Marchionne announced that the Italian automaker is negotiating with representatives of the UAW's VEBA health benefits organization to buy the 41.5% share in Chrysler it doesn't already own.
---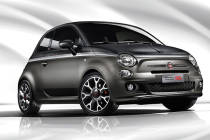 Making its debut next week at the Geneva Motor Show will be the Fiat 500 GQ, which is reportedly dedicated to the metropolitan man of the third millennium. It results from a collaboration with the world-famous Gentleman Quarterly magazine.
---
The new Fiat 500L Trekking, intended for sports enthusiasts and outdoor activity fans, will make its global debut at the 2013 Geneva Motor Show next week.
---
Latest Pictures
---
Latest Video