BMW Vision EfficientDynamics Concept to star in new Mission: Impossible flick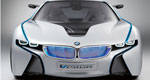 Ethan Hunt will be accepting a new mission later this year, when Mission: Impossible – Ghost Protocol will be released in movie theatres around the world.
In the 4th instalment of movie series, Tom Cruise will be driving the environmentally-friendly BMW Vision EfficientDynamics concept car.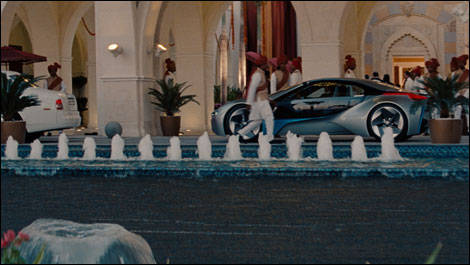 BMW Vision EfficientDynamics Concept (Photo: BMW)
The German brand's all-wheel drive, 2+2 plug-in hybrid concept is powered by a 1.5-litre turbodiesel 3-cylinder engine combined with two electric motors and a 6-speed double-clutch gearbox, which produce a total of 356 horsepower and 590 pound-feet of torque. BMW claims a 0-100 km/h time of 4.8 seconds and a top speed of 250 km/h, yet the car is said to consume just 3.76 L/100 km.
The Vision EfficientDynamics concept boasts a drag coefficient of just 0.22—a number no production car can yet achieve—and also features gullwing doors, roof and door inserts made out of polycarbonate glass. The upcoming BMW i8 will draw inspiration from the Vision EfficientDynamics concept.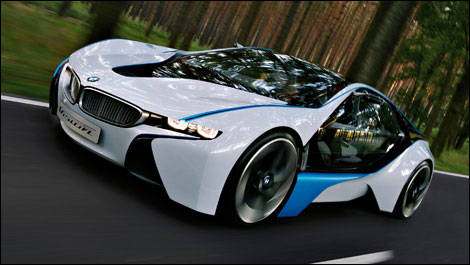 BMW Vision EfficientDynamics Concept (Photo: BMW)
According to Ian Robertson, BMW AG Board Member for Sales and Marketing, "the car offers a fascinating perspective on the future of sheer driving pleasure – in combination with maximum efficiency. Also with BMW ConnectedDrive technology, it is the perfect car for Ethan Hunt to outsmart his pursuers through narrow streets and busy city traffic." Yeah, right.
Mission: Impossible – Ghost Protocol will hit US and Canadian cinema screens on December 16th.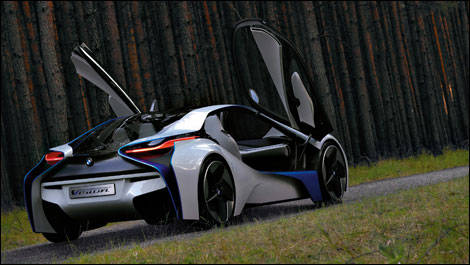 BMW Vision EfficientDynamics Concept (Photo: BMW)
By Auto123.com ,