Car covers : protecting what is most precious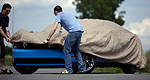 Car covers are one of those accessories that we don't often think about unless storing an automobile or truck.
Myself, I bought one years back when I found a "project car" which was a fairly clean, non-running 1974 Ford Galaxy 500XL. Actually, I only bought it because the car cost me $80 for the car and the plates... The car cover was therefore an expensive investment as it cost me nearly $100.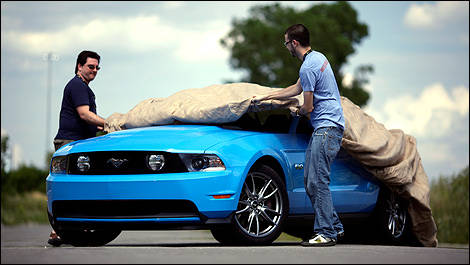 Photo: Sébastien D'Amour/Auto123.com
The main reason for the high cost was that I had to purchase the largest car size; the Galaxy was roughly 18 feet long. The quality, on the other had, was fairly low. The principle characteristics I was looking for in a car cover was one designed for the outdoors, something breathable, strong and lightweight.
The Galaxy never ran and it regretfully headed to the local scrapyard before I ever got to turn a bolt. The car cover remained though and served as protector to my various old Volkswagens in a number of indoor storage facilities. That did not work very well.
It's important to select the right type of cover for not only the right car, but for the proper application. There are real differences between inside and outside covers as well variations in materials that make up the actual tarp.
My "exterior" cover allowed all forms of dust and water (building had plumbing problems) to touch the car because of its breathable nature. What I needed was something with a water-repellent nature...
Of the many materials that can be used in the make-up of the covers are polypropylenes, DuPont TYVEK and PGI Endura Plus. These substances can be layered up to four times for maximum protection. The prices change accordingly, obviously.
These quality covers can be purchased at numerous fine retail stores. But why would you leave your house when all you need to do is drop by
EmpireCovers.com
and make the purchase online. The only elements you need are your car's make, model and year and a credit card.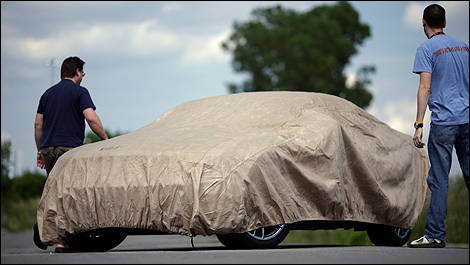 Photo: Sébastien D'Amour/Auto123.com
By Mathieu St-Pierre,