Frankfurt 2011: Alfa Romeo showcases slightly-different 4C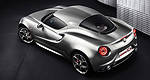 Destined to serve as a flagship model when the brand finally makes its long-awaited return to the United States, the Alfa Romeo 4C introduced a new paint colour emphasizing its smooth, sinewy lines at the 2011 Frankfurt Motor Show.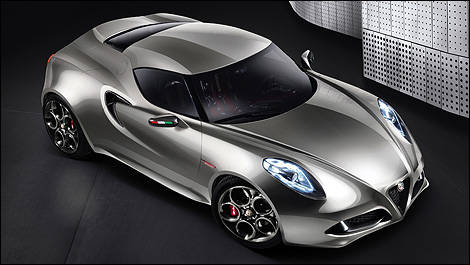 Photo: Alfa Romeo
The RWD two-seater weighs a mere 850 kilos (1,873 pounds) and uses a mid-mounted, direct-injected engine that produces 200 horsepower through a 6-speed, twin-clutch transmission. Ultra-lightweight materials such as aluminum and carbon fibre are also part of the mix.
By Auto123.com ,