Saturn Cars Canada

---
---
Saturn Coverage
Latest Reviews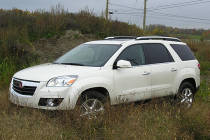 I Say
n/a
Saturn's big family hauler hit the road for 2007, just a few years before the demise of the GM-owned brand. Packing room for up to eight, and riding the same platform as the Chevrolet Traverse and GMC Acadia, the Saturn Outlook packed standard V6 power, plenty of size, available AWD, and a long list of available feature content.
---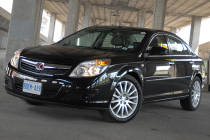 I Say
n/a
It's a bittersweet thing that Saturn launched the Aura just a few years ahead of their ultimate demise as a brand, because by many accounts, the Aura was a fantastic midsized sedan. Built on a GM Europe-designed Opel platform, the Aura offered great ride quality and handling reflexes.
---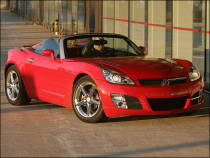 I Say
n/a
It's freezing wintertime lollapalooza outside for most non-vacationing Canadians-- but researching and shopping out a sexy, new-to-you springtime convertible can warm the blood as well as a thermos full of superheated hot-chocolate.
---
Latest News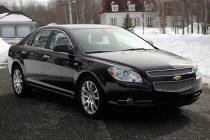 A grand total of 67,414 sedans are being recalled by GM including the Chevrolet Malibu and Malibu Maxx (2005, 2006, 2008), Pontiac G6 (2005, 2006, 2008), and Saturn Aura (2008).
---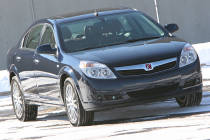 A major recall has just been issued by General Motors on a grand total of 40,029 vehicles, including Chevrolet Malibu (2008-2010), Pontiac G6 (2008-2010) and Saturn Aura (2007-2010) models.
---
Latest Pictures
---
Latest Videos