Scion Cars Canada

Scion is an automotive brand that belongs to Toyota and targets young, Generation Y buyers. It is known for vehicles offering a thousand and one customization options.

The banner was born in March 2002 at the New York Auto Show with the introduction of the bbX and ccX concept cars. A year later, the xA and xB took to the stage at the Los Angeles show and were distributed at select sales points.

It wasn't until 2004 that a well-established dealer network saw the light of day in the United States, the only market where Scion products were available.

The brand then introduced new cars and went back to the drawing board for its existing models. The tC landed in 2004 as a 2005 model. The second-generation xB and the xD, the xA's replacement, were launched in 2006.

In 2010 Scion set its sights on the Canadian market, establishing 45 sales points in Montreal, Toronto and Vancouver. The iQ microcar was introduced in 2011 as a 2012 MY, joining the ranks of its three brethren.

Scion's portfolio now included the xD, xB, the second-gen tC and the iQ, available at ever more dealerships across the country.
[...]

Read more about Scion
---
Follow @auto123_scion
---
Scion Cars
---
---
Scion Coverage
Latest Reviews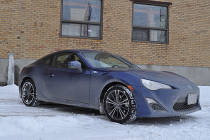 I Say
76%
Cars have personalities. I don't care what you say, it's true. Like pets and humans, cars have character. From the way they're designed to their engine and exhaust notes, they are individuals, which also means they have a perfect match in a driver somewhere.
---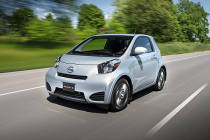 I Say
77%
Temptation is the name of the game. You have needs and they must be fulfilled. One need in particular is transportation. As a consumer, only your wallet limits your access to what will fulfill this requirement. Being on a budget does not mean that you have to give up on getting what you need or even what you want.
---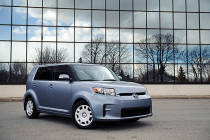 I Say
n/a
The second-generation Scion xB got a facelift and a new, North American-specific platform to help it better meet the needs of shoppers on this side of the pond. It was wider, longer, and heavier than the first-generation car that became famous for its "box on wheels" styling.
---
Latest News
The Scion FR-S, like its clone the Subaru BRZ, is the product of a partnership between Toyota and Subaru. Steady on the road with sharp steering, this great looking two-seater is remarkably easy to handle. Indeed, the car really shines on the track, with enveloping seats and an extremely sensitive suspension.
---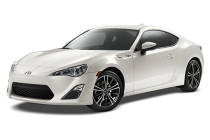 Starting at $26,670, the 2015 Scion FR-S features enhanced tuning and improved looks. It comes standard with a 6-speed manual transmission or, optionally, a 6-speed automatic transmission with paddle shifters (+ $1,180).
---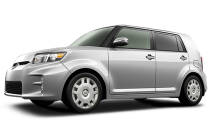 The 2014 Scion xB stands out with boxy looks, generous interior room, a reliable powertrain, and easy access. The company also puts a lot of emphasis on customization, allowing buyers to select from a plethora of accessories and parts to make their xB even more unique.
---
Latest Pictures
---
Latest Videos