Scion Cars Canada

Scion is an automotive brand that belongs to Toyota and targets young, Generation Y buyers. It is known for vehicles offering a thousand and one customization options.

The banner was born in March 2002 at the New York Auto Show with the introduction of the bbX and ccX concept cars. A year later, the xA and xB took to the stage at the Los Angeles show and were distributed at select sales points.

It wasn't until 2004 that a well-established dealer network saw the light of day in the United States, the only market where Scion products were available.

The brand then introduced new cars and went back to the drawing board for its existing models. The tC landed in 2004 as a 2005 model. The second-generation xB and the xD, the xA's replacement, were launched in 2006.

In 2010 Scion set its sights on the Canadian market, establishing 45 sales points in Montreal, Toronto and Vancouver. The iQ microcar was introduced in 2011 as a 2012 MY, joining the ranks of its three brethren.

Scion's portfolio now included the xD, xB, the second-gen tC and the iQ, available at ever more dealerships across the country.
[...]

Read more about Scion
---
Follow @auto123_scion
---
Scion Cars
---
---
Scion Coverage
Latest Reviews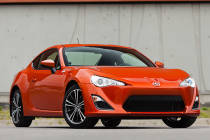 I Say
85%
Toyota couldn't have picked a better time to make a comeback on the sports car scene. True, they needed a little help from their friends, and we've been hearing about the development of this car for about four years now but, oh man, the wait was worth it.
---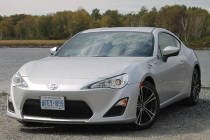 I Say
81%
The last time Toyota built a rear-drive sports car, Lenny Kravitz was topping the rock charts, Bruce Willis was fighting evil space asteroids in Armageddon, and Justin Bieber was still in diapers.
---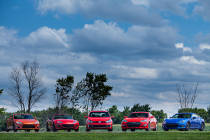 I Say
n/a
Extremely popular in some European countries, and gaining plenty of steam in North America, track time is by far the best way to stretch your car's legs. By the same token you, as the driver, get to burn through some of that pent-up angry energy from negotiating traffic-laden roads day in day out.
---
Latest News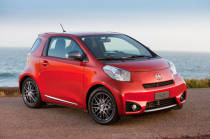 Able to accommodate four passengers, the Scion iQ 2013 offers comfy front seats, a unique silhouette, legendary Toyota reliability, a nice driving position and an okay turning circle.
---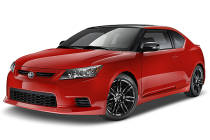 Designed to turn heads and excite driving enthusiasts on a budget, the Scion tC hits the road for 2013 with a variety of sporty touches, instantly identifiable styling and a whole plethora of possibilities for customization.
---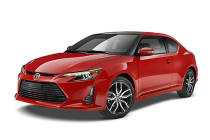 Another car making its debut at the New York Auto Show this week was the 2014 Scion tC. With sharper, sportier looks and a revised interior, this small sports coupe is expected to arrive at Canadian Scion dealers in June.
---
Latest Pictures
---
Latest Videos