Chrysler Teases Sport-Luxury Car Enthusiasts with Potentially Affordable Super Coupe
I can't believe it's already September, the big Frankfurt auto show is about to introduce an overwhelming number of new models and concepts and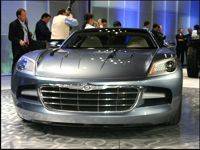 I can't believe it's already September, the big Frankfurt auto show is about to introduce an overwhelming number of new models and concepts and I still haven't pontificated about what was one of my favourite "prototypes" of the year. (Photo: Trevor Hofmann, Canadian Auto Press)
I still haven't pontificated about what was one of my favourite "prototypes" of the year.
Sure I wrote a news story about Chrysler's gorgeous Firepower coupe in January, just after it was launched at the North American International Auto Show in Detroit, but I don't tend to get personal in the news, as it's... well, news. But a review is an opportunity to discuss design, engineering, possible reasons behind the concept, and its potential for production.
OK, I fibbed a little. Sometimes I speculate in the news, such as when a three-part story I wrote in January titled "Industry Report: Chrysler's Short Term Future Part I, II, and III" debuted, which goes into detail about directions North America's most aggressive automaker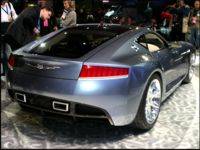 So today I thought, "Why don't I combine some tidbits from the earlier news stories and throw in some more conjecture prior to Frankfurt?" (Photo: Trevor Hofmann, Canadian Auto Press)
might take in the near future, but the "Industry Report" title is my designation of editorial liberty... liberties I take full advantage of. OK, I wrote a follow-up in February titled, "Chrysler Riding High with Billions in Profits", which brought the Firepower up again in answer to what the automaker should do with all of its new money.
So today I thought, "Why don't I combine some tidbits from the earlier news story along what I wrote in the "Industry News" series and follow-up in February, and of course what I know now after eight months time and at least two trips taken with the Windsor-based automaker (home of DaimlerChrysler's Canadian division) since these stories surfaced?"