Chevrolet Nomad Wows Media But Not Public
In terms of positive media and auto industry response, view of the concept cars at this year's Detroit auto show were better received than the Chevrolet Nomad.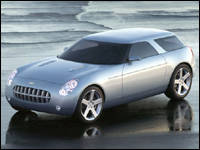 This was of no surprise to the product creators and senior executives at General Motors, however, since they were as hot on the two-door wagon/crossover as anyone. Indeed, they firmly expected that -- like most of their concept cars these days -- it would soon enough go into production.
It came as quite a shock to them (and me, come to that) when the public at the Detroit auto show weren't as enthusiastic. Rick Wagoner, the chairman and CEO of GM, told me in an interview not long after that people seemed to be confused by it.
It didn't look big enough to hold six people, and was it retro styling or futuristic styling or what, and it looked too expensive and who knows what all.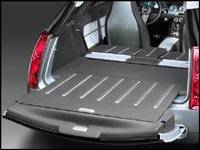 So GM regrouped and took it to the Chicago auto show, where the same kind of response awaited the Nomad. Now it has just finished a tour of the New York auto show where the same public confusion was the order of the day.
But Wagoner and the president of GM North America, Gary Cowger, are not going to let this be an end to their plans. Cowger said at NY that they were going to look again at the public responses and see if they could repackage or reposition the Nomad so that people would react to it better.
This is a fairly significant problem for GM, since the company had been counting on the Nomad selling enough volume to help them pay for the new rear-wheel-drive Kappa architecture that they created for some inexpensive sporty models, including the upcoming Pontiac Solstice and the as-yet-unnamed sporty car from Saturn.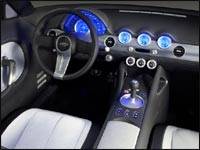 Nomad's look goes back a half-century, to another concept car with the same name based on the original Chevrolet Corvette. Some of the style and the name actually made it into production, in a real-life Chevrolet station wagon of the late 1950s, which is now a widely coveted historic car.
Wagoner, Cowger and many others hope that they can find a niche of interest for this car with people who will actually buy it in large enough numbers to make it feasible to build.