Both trucks get a revised front fascia, making them look more like siblings, as well as upgraded interiors more in tune with Nissan's thrive for higher quality materials and assembly.
2008 Nissan Armada
The Armada's rear-end also gets a once over and it can now be equipped with 20" wheels included in a package with the LE trim. The interior is retouched and new luxury features such as keyless ignition and Bose surround sound with Music Box hard drive become available.
The Titan gets an optional longer wheelbase and Titan PRO-4X off-road model. Extended wheelbase extended cabs get an 8-foot bed while crew cabs get a 7-foot cargo box. The Titan also receives new seats.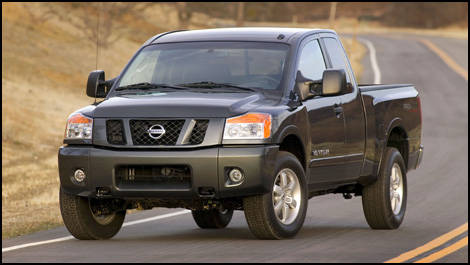 2008 Nissan Titan
photo:
Nissan
2007 Nissan Armada