As any large and international auto show,
Detroit 2012
featured a virtual smorgasbord of new production and concept vehicles to ponder. Some looked — and smelled — incredibly appetizing. Others, not so much. Here are our impressions on 10 vehicles that managed to make an impression either way…
Hit: 2013 Ford Fusion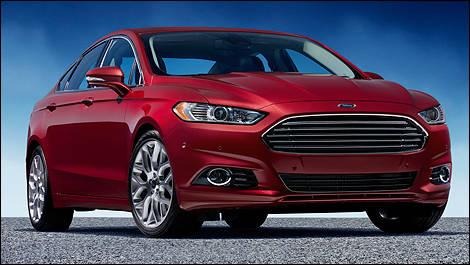 Photo: Ford
Ford's midsize sedan entry doesn't play it safe in a category that's historically been the safest in town. So kudos to Ford for having some styling
cajones
, but also for getting the design right.
The fascia of the
2013 Ford Fusion
, with its incredibly thin headlights and chrome and black grille, looks dramatic and interesting. The profile eschews the typical "three-box" sedan motif, with one that looks sleeker and tauter and gives the whole car an identifiable shape. The modern look is also a perfect way for Ford to usher in its new-age four-cylinder and hybrid powertrains.