At this year's
Detroit Auto Show
, Chevrolet unveiled two concepts —
Code 130R and Tru 140S
— aimed squarely at people born in the 1980s.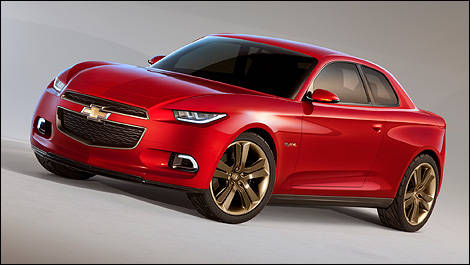 Chevrolet Code 130R (Photo: General Motors)
They fascinate automakers because they are just entering the marketplace, they are a big group, and they appear to be disinterested in cars.
In the US alone, this cohort is said to number 80 million strong, and represent 40 percent of the potential car buying market. But the key word here is "potential." Many are just not getting their licenses when they turn 16. For them, the signal that they've made it to adulthood is not getting behind the wheel, but getting behind a smart phone.
"Their digital world provides social experiences that were previously only possible by leaving your driveway," said John McFarland, the senior marketing executive at GM in charge of figuring out how to reach these youngsters (he heads a GM task force called Global Youth Strategy).
While many are disinterested in purchasing a new car right away, many feel the other way. After talking to over 9,000 young customers, GM concluded that nearly 40 percent are interested in cars. In the US, that translates to 32 million potential young customers.
All well and good, but even these car-interested types have very unique-to-them views on car brands. Basically, most car brands aren't turning their crank. This is in contrast to their passion and emotional connection to other tech brands like Apple, Google and Facebook, as well as to brands such as Nike and Target. According to McFarland, auto brands fall in the middle of their brand-love rankings, "somewhere around disinterest and complacency."
And to punctuate the complacency, he offered this anecdote: he asked a young woman in California about her car. She was very complimentary about it. When he probed further, and asked if she actually loved the car, she said, "Well, the best way I can describe it, is it's kinda like an ugly boyfriend, you know? It's been good to me, but the second something better comes along… it's out the door."
So car brands, like Chevrolet, who target this audience, have their work cut out for them. Lots of back and forth is needed, said McFarland.
Chevrolet TRU 140S (Photo: General Motors)