Detroit, Michigan
– Buick is sailing! Following the complete, three-year overhaul of their model portfolio, brand executives seized the opportunity to launch the first-ever premium compact sedan from Buick at the 2011 North American International Auto Show (NAIAS) in Detroit.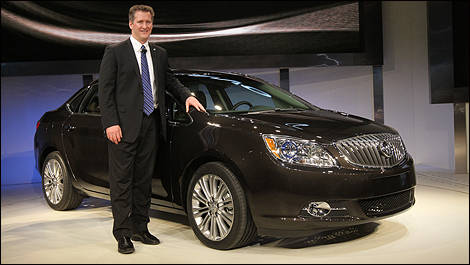 Photo: Luc Gagné/Auto123.com
The all-new
2012 Verano
shares its platform with the newly-introduced
Chevrolet Cruze
, but there ends the similarity between the two. The body panels, glass, cabin and drivetrain are specific to the Buick.
Smaller than the hot new
Regal
, the Verano will be available in Canada with a 2.4-litre, 4-cylinder Ecotec engine featuring direct fuel injection. This mill produces 177 horsepower and sends the car from 0 to 100 km/h in about 8 seconds. A 2.0-litre turbocharged variant will join the lineup at a later date.
Taking on Asia and Europe
With this compact model, the thinking heads at Buick hope to break new ground in the small premium sedan market. The main competitors include Acura, Infiniti, Lexus and Audi.
Addressing the media during the show, John Schwegman, U.S. Vice President of Marketing for Buick and GMC, proudly announced that Buick posted the industry's biggest sales improvement (+52 percent) in America over the previous year.
Of course, the termination of Oldsmobile in 2004 left more room to expand Buick sales operations. Plus, the lineup has been completely redesigned to include modern products that do a much better job of meeting the expectations of younger consumers. Today's Buick is definitely not your daddy's Buick!
New blood in showrooms
Schwegman actually stated that 41 percent of all Buick customers in 2010 were first-time GM buyers. The percentage is a measure of conquest sales and it used to hover around 20 percent some time ago. Another telling stat is that 25 percent of these new customers traded in a foreign (Japanese or European) car, according to the VP of Marketing.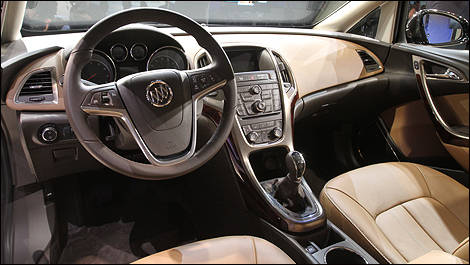 Photo: Luc Gagné/Auto123.com