Ford fans and budget-minded drivers alike had been eagerly waiting for the Canadian launch of the all-new
2011 Ford Fiesta
. Well, it all took place this morning at the Montreal International Auto Show in front of an ecstatic group of journalists.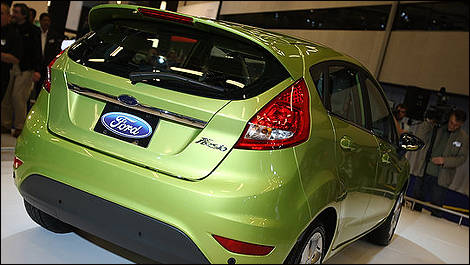 2011 Ford Fiesta
Visually based on the
Verve Concept
, the Fiesta will be available in both 4-door sedan and 5-door hatchback body configurations. Its dynamic flair combines with all the traditional Ford small car strengths to create a confident, contemporary introduction to the next chapter of the Fiesta story. The massive lower front intake, sleek headlights and sharp side creases add to the car's bold character. Despite its entry-level status, the Fiesta is expected to set new standards for quality, design, fuel economy and comfort.
Ford has big hopes for this car in North America, especially when considering the success it enjoys across the pond. The Fiesta is indeed off to a strong sales start in Europe, where it trails only the
Focus
.
Over here, sales will start early next year, with production taking place at Ford's Cuautitlan Assembly Plant, in Mexico. Construction of the integrated stamping facility and retooling of the assembly plant is underway.
The Fiesta is the first in a series of small, fuel-efficient cars developed through Ford's global product development process.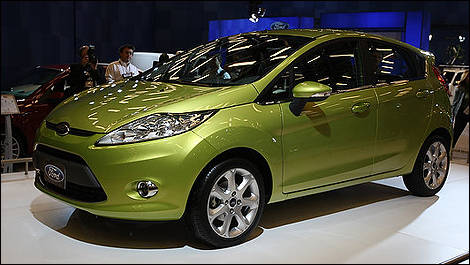 2011 Ford Fiesta
photo:
Philippe Champoux, Matthieu Lambert