Maserati plans to unveil a limited-edition concept of its Quattroporte at the Frankfurt Auto Show. On sale as of early 2014, the Ermenegildo Zegna is named in honor of the famous luxury line of men's clothing. The two companies collaborated closely on the project.
The Zegna influence is most evident in the passenger compartment, where leather abounds in classical warm hues like moka and beige. A special effect paint finish that simulates the fluidity and purity of metal, by using ultra-fine aluminium pigments, is used for the exterior.
Maserati has not revealed planned production figures for the Quattroporte Ermenegildo Zegna.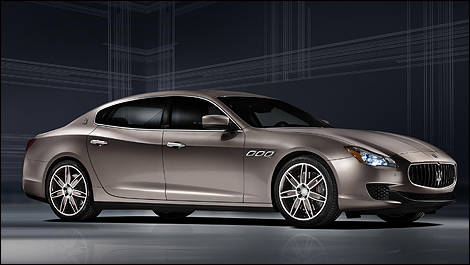 Photo: Maserati