Shortly after the fastest model generation change in the history of
Porsche
, the performance car manufacturer will present all ten models in their
911 range
at the
Paris Auto Show
next month.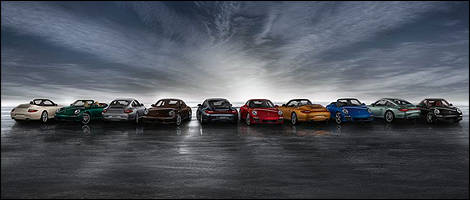 911 lineup
New technology underlies the lineup's new design, and Porsche is boasting their use of features like Direct Fuel Injection (DFI) to both increase output and decrease fuel consumption. Porsche notes that the DFI technology across their flat-six engine range boosts already impressive power and mileage numbers, and raises emissions performance to meet even the strictest standards.
DFI works by injecting fuel directly into each combustion chamber with the help of a high-pressure pump that operates at up to 20 bar. The high pressure system allows more precise dispersion of the air/fuel mixture, better mixing and a decreased combustion chamber temperature.
Other technologies are currently utilized to keep fuel costs down, including variable valve timing and lightweight alloy engine construction.
Porsche will present several other special models in Paris, including the Boxster S Porsche Design Edition 2, and the Cayman S Sport. The Paris Motor Show opens October 4th.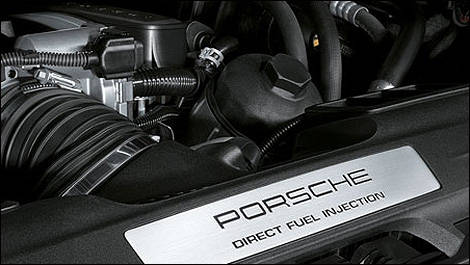 Porsche DFI technology
photo:
Porsche