FAST N' FLURRY-OUS. Yes, yes, you read that right, it's no typo. Also, unlike in the movies that name evokes, everything was all nice and legal and risk-free for those participating in this event put on by Continental at the ICAR track. Instead of Vin Diesel and company, attendees were people passionate about driving and about their trade; namely, us, the folks from Continental and the instructors from ICAR.
With the goal of presenting a series of new tires, the big multinational took its inspiration from Hollywood to create the "FAST N' FLURRY-OUS" event, during which several participants were given the opportunity to test out a variety of tires – not winter ones, but what we call "all-weather".
In all, 80 participants (split into two 40-person groups) from the distribution, retail and dealership sectors were able to test new Continental products over two days in extreme conditions.
A little twist of irony: while the testing was carried out at a facility in Quebec, in fact the target market for these tires sits outside of the province, this even though the tires have the three-peak logo on them and are thus rated for winter use on Quebec roads. The "VanContact 4Season" is the first comprehensive spare tire line aimed at the growing multi-purpose truck segment. Its innovative compound and new tread technology offer increased grip on wet surfaces and improved rolling resistance. According to Matt Livigni, Managing Director of Continental for Canada, vehicle fleets represent the largest market for the company within Quebec itself. He pointed out that the tires were designed to work well in wintertime and help light trucks benefit from good off-road traction in all seasons, without owners having to switch them out twice a year.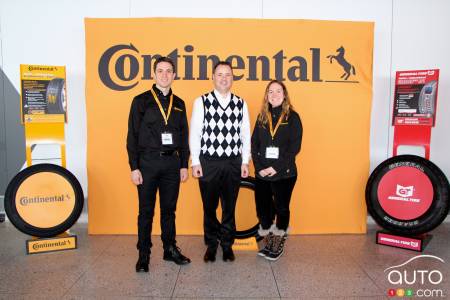 Photo: Hybrid Dynamic Media
During our hectic day of testing, we moved to different stations to run the Continental and General Tire tires over a variety of courses and on different vehicles. We were grouped into "teams" of eight people and took turns driving on snow-covered and sometimes icy surfaces.
The first station we stopped at had the SNOW SLALOM and the SKIDPAD COURSE, where we compared a GMC Yukon with General Grabber APT tires with one featuring HankookDynaPro ATM tires. There was also a Jeep Grand Cherokee fitted with General Grabber A/Tx and another one with Goodyear WranglerDuratrac tires, as well as a Ford Transit 350 riding on Continental VanContact 4Season tires.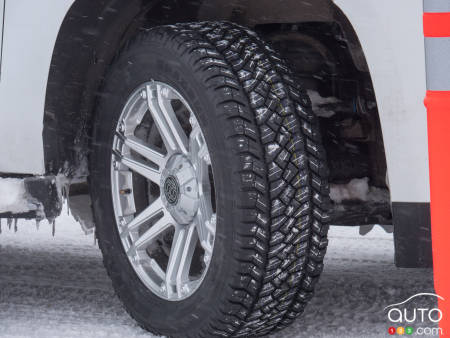 Photo: Hybrid Dynamic Media
We followed all this up with the SNOW HANDLING COURSE, where we got to try out a Dodge Durango fitted with General Grabber APT as well as one with HankookDynaPro ATM tires; then was had a go at a Ford Transit 350 with Continental VanContact 4Season tires.
Photo: Hybrid Dynamic Media
Station number three consisted of the OFF-ROAD SNOW TRAIL COURSE, traversed in a Grabber A/Tx-equipped Ford F-150 as well as two other F-150s with BFGoodrich T/A KO2 and ToyoOpenCounty AT2 tires.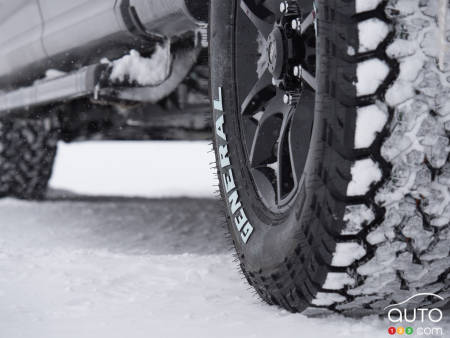 Photo: Hybrid Dynamic Media
The next station was demanding and spectacular: the ROCK CLIMBING COURSE was assaulted driving a Grabber A/Tx-equipped Jeep Wrangler. It's downright impressive to see what the Jeep can do on this type of course when blessed with the right kind of rubber.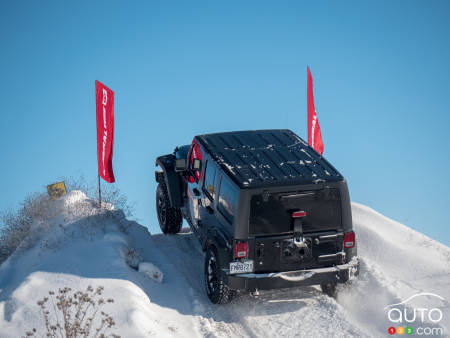 Photo: Hybrid Dynamic Media
But all of that was just prep for the cherry on the sundae. Which was a test drive of the rally edition of the Subaru WRX/STi on a snow-covered track, running on General Altimax Arctic12 tires that included racing nails; for this we had an instructor by our side. The test brought home the great power capabilities of these vehicles, for sure, but also highlighted the driving skills needed to push them as far as they could go in these adverse conditions.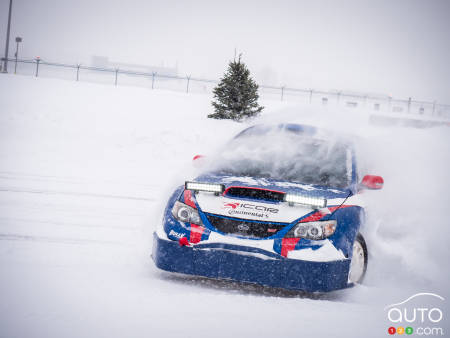 Photo: Hybrid Dynamic Media
In general, the tires from General Tire (a Continental subsidiary) and Continental's own VanContact 4Season tires performed very well and often outshone their competitors.
The folks at Continental have competition in their blood, and to add some spice to the day's events, the groups also had to compete in a virtual race on a simulator, which included not just a race but pre-qualifying laps and qualification runs as well. I can tell you that the competitive spirit reigned supreme, and emotions ran high!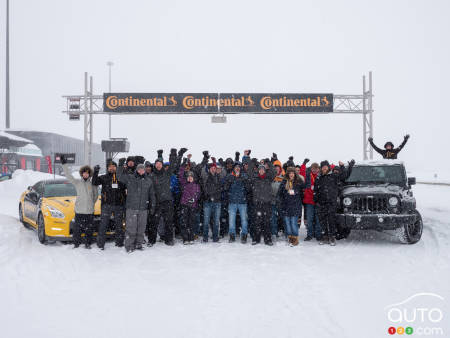 Photo: Hybrid Dynamic Media
Did you know, by the way, that Continental tires are Hollywood stars in their own right, of a sort? That this event at the ICAR facility was given a name so close to that of the Fast and Furious movie series is not a total coincidence. Continental was an active participant in filming, from the first movie in 2001 right up until the one that appeared in 2015. It was also part of the "cast" for The Fate of the Furious (2017) and Need for Speed (2014).
The Continental Corporation is a German-based multinational active in a number of sectors; it was first established way back in 1871. Its tire group (the Rubber Group) represents only one of its two main groups; the other, the Automotive Group, consists of five divisions: chassis and safety, powertrain group, interiors, tires and Contitech.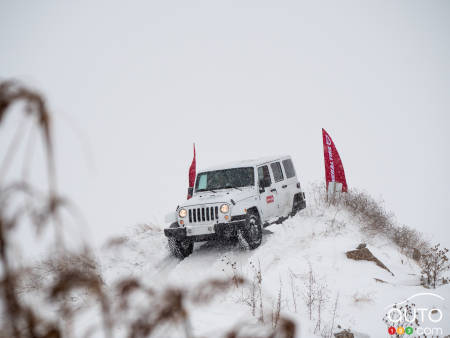 Photo: Hybrid Dynamic Media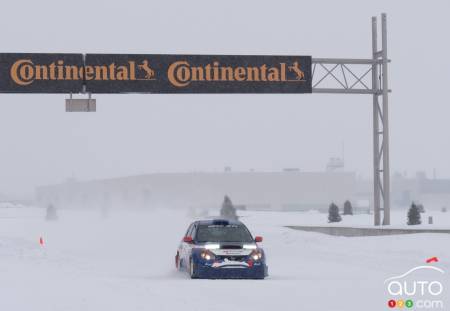 Photo: Hybrid Dynamic Media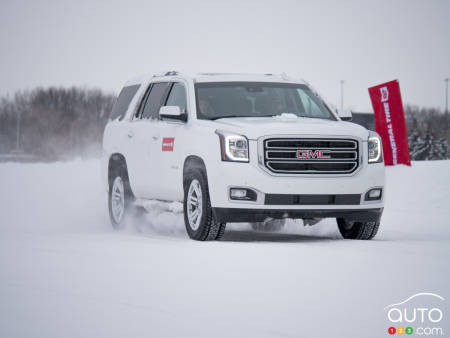 Photo: Hybrid Dynamic Media