Yes, kids, it's about that time again. Every year, we get back in the office after the holidays, stuffed and more exhausted than when we left. But this ain't no time to relax, as we must get ready for the remainder of the auto show season. It started with
L.A
,
Frankfurt
and Tokyo. Next comes Detroit, followed by Montreal, Toronto, Chicago, New York, Vancouver and many others. We'll sleep when were dead.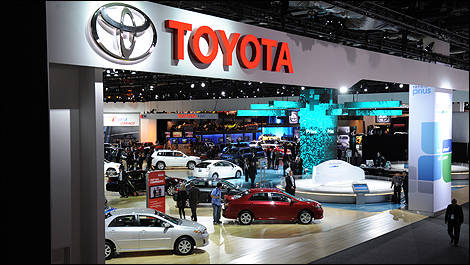 2011 North American International Auto Show (Photo: Matthieu Lambert/Auto123.com)
Next week, we will publish:
Our coverage of the Detroit Auto Show; unveilings, insights, opinions;
Reviews on the 2012 MINI Cooper Coupé, 2012 Toyota Prius v and 2012 Chevrolet Sonic;
A look at the Transformers movies' Bumblebee in our Famous Cars series;
More features in our series of women related content;
A early look at the new Ford Focus Electric and the plant it's built in;
A preview of the 2012 Ducati 1199 Panigale on Moto123.com;
The usual blogs, rants and news;
And much more
And don't miss in the coming weeks:
Our first drive of the 2012 Kia Rio sedan and the 2012 BMW 3 Series Sedan,
Our first drive on the 2013 Volkswagen CC, 2013 Hyundai Genesis Coupe and 2013 Lexus GS;
Coverage of the Montreal auto show;
Our usual onslaught of new vehicle reviews;
Happy new year, everyone!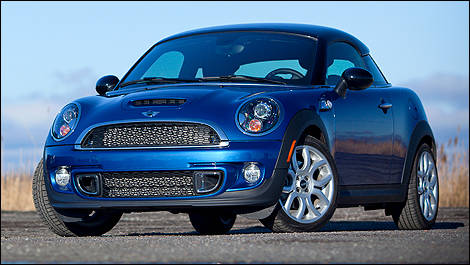 2012 MINI Cooper S Coupé (Photo: Sébastien D'Amour/Auto123.com)