Subaru has gone into spring cleaning mode early this year. In a bid to simplify its 2011 Impreza range, the automaker has jettisoned the Convenience and Sport variants, replacing them with the Touring package as of today.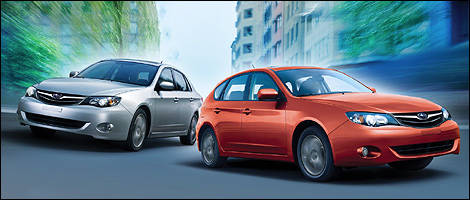 Photo: Subaru
Compared to the Convenience package, the Touring set includes an electric sunroof, heated front seats, fog lights and gunmetal-grey wheels for $500 (four-door) or $700 (hatchback) extra.
Compared to the Sport variant, the Touring will cost $1,000 (hatchback) and $1,300 (four-door) less and will lose just one stainless steel exhaust tip and the side skirts.
Note that the new package will be the only one to include the Paprika Red Peal hue.