Nissan's style has been rather vague in the past, with no common element to suggest they shared family genes. Since the company's products span a wide range globally, from the tiny
Versa
to the full-size
Titan
, creating a cohesive brand image was a challenge.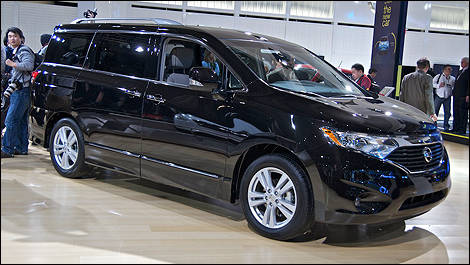 Photo: Michael Wong
"Customers weren't sure what Nissan stood for" said Nissan Americas Chairman Carlos Tavares recently at the
LA Auto Show
.
But over the last couple of years, the company has pushed the envelope with polarizing design and bold technical developments.
Love it or hate it, the quirky Cube's square outline made it hard to ignore. It took the burgeoning boxy theme made popular by Toyota Scion and Honda Element to the extreme, and featured toga-style asymmetrical rear windows and a funky interior. "This is not a car for introverts" said head of Nissan Design North America, Alfonso Albaisa. While living in Japan, Albaisa wanted to capture the creative essence outside of mainstream culture, creating "a car for people who weren't really interested in cars". Rather, the Cube projects an "innocence and naïveté that is quite charming".
The Nissan Leaf gained massive public attention as the first mass-produced, all-electric vehicle to hit the North American market. And one of its most important qualities is familiarity – it brings EV technology to the mainstream buyer without any alienating weirdness. But its user-friendly design also represents technical innovation – the lack of engine sound meant even more care went into eliminating wind noise which would suddenly become more apparent.
A striking mixture of complex curves and sharp angles, the crossover Juke "has elements inspired from other cars in our range such as 370Z and even Cube" said Albaisa. "When we were thinking of bringing another (crossover) into the family, we thought, let's make a real statement. We wanted to capture the active life of the 30-something who's in love with dune buggies and motorcycles".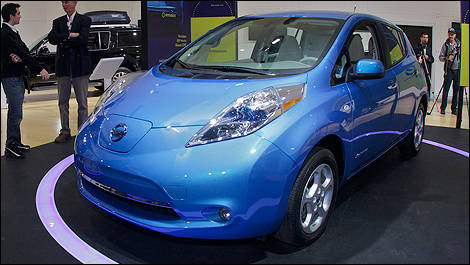 Photo: Michael Wong