Shelby American, a division of Carroll Shelby International, unveiled a pair of models at the 2013 North American International Auto Show in Detroit.
The first is a Shelby GT500 Super Snake Wide Body. Based on the stock 2013 GT500, the car gets a performance boost from 662 to a street-legal 850 horsepower. It also meets the emission standards in 50 U.S. states.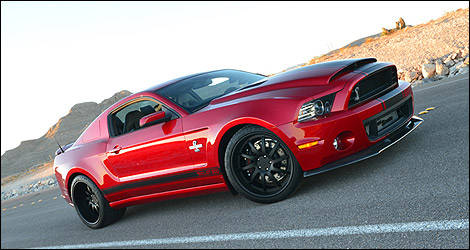 Shelby GT500 Super Snake. (Photo: Shelby American)
The second model is a Shelby Focus ST. Tested extensively at the Las Vegas Motor Speedway, this pocket rocket boasts a lower ride height thanks to a new Ford Racing suspension. Meanwhile, special wheels and tires improve grip and traction.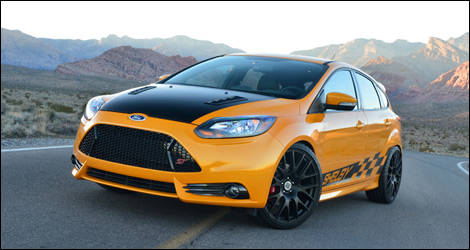 Shelby Focus ST. (Photo: Shelby American)
How much for these bad boys? Well, the post-title package for the 2013 Shelby GT500 Super Snake starts at $28,995 (662 hp) and $39,995 (850 hp). The wide body option adds another $17,995, not including the base GT500, of course. The 2013 Shelby Focus ST post-title package begins at $14,995 (again, not including the base car) and will be limited to 500 per model year.