Volkswagen announced this past week that construction has begun on the first plant to be used exclusively for the manufacture of electric vehicles based on the company's MEB platform.
Located near Shanghai, China, where Tesla also has an assembly plant, the new VW factory will build its first model, an SUV developed with its Chinese partner company SAIC, starting in 2020.
In all, the plant will cover 151 acres and make use of 1,400 4.0-generation robots to create a highly automated manufacture process. Volkswagen also specified that augmented-reality AI will be incorporated in the installation's building process, and that several virtual-reality components will be used.
Not only cars will be built at the new plant; Volkswagen will also make batteries there. And, in order to ensure it is up to the latest practices in terms of environmental protection, Volkswagen says that 27 different technologies geared to respect the natural environment will be deployed; most of these will touch on water conservation, energy recuperation and reduced emissions of carbon dioxide.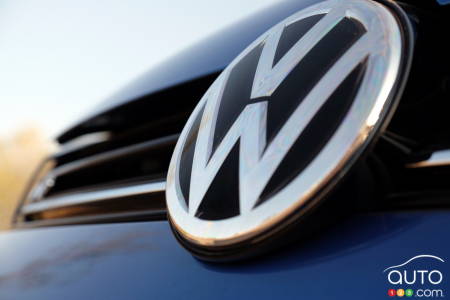 At full capacity, the new plant will be able to produce 300,000 electric vehicles annually. Crucially, all vehicles will be assembled on VW's MEB platform, which the company has promised will make vehicle ownership more affordable for massive numbers of consumers.
The first Volkswagen-badged electric SUV to come out of the Shanghai factory will likely be based on the ID Crozz concept, first presented at the Frankfurt auto show in 2017. This prototype featured electric motors on the axles, and had a power output of 101 hp in front and 201 in back. Its range was given as between 320 and 500 km.
You'll recall that Volkswagen aims to have 50 electrified models available in various markets around the globe by 2025.
Consult our listing of pre-owned Volkswagen vehicles available in your region of Canada.