Initially launched at the Los Angeles show last fall, the Touareg will be available this year with a clean diesel powertrain in North America.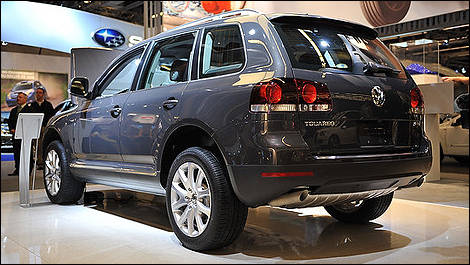 2009 Volkswagen Touareg TDI
The Touareg TDI features a turbodiesel 3.0-litre V6 that develops 221 horsepower and 407 lb-ft of torque. This clean diesel engine meets the Tier 2/Bin 5 standards, just like the 2.0-litre unit found in the
Jetta
sedan and wagon.
Towing capacity for the diesel Touareg is rated at 7,716 lbs or 3,500 kg, and the truck can reach 96 km/h (60 mph) in 8.5 seconds. The four-wheel drive system and air suspension are also part of the package.
Look for the Touareg TDI in dealerships this spring.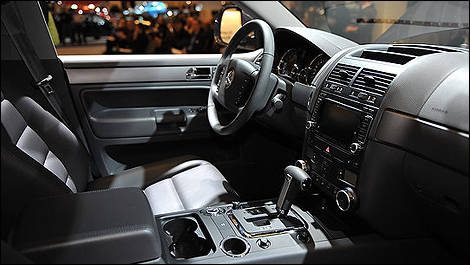 2009 Volkswagen Touareg TDI
photo:
Philippe Champoux, Matthieu Lambert