Some discussed the new looks or engine, while others reminisced about the days when drivers had to be completely attentive to drive safely.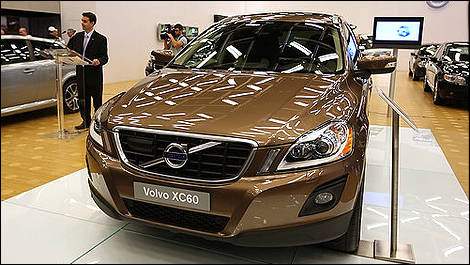 2010 Volvo XC60
Volvo's upcoming
XC60
crossover SUV will take on the
Acura RDX
, Audi Q5 and
Mercedes GLK
when it goes on sale. A passionate new styling approach sees more energy and excitement throughout the cabin and body, and Volvo says that their XC60 is designed for a balance of performance, luxury and capability.
Of course, it's designed for safety, too. Standard equipment will include Volvo's innovative 'City Safety' system- a new technology that uses automatic braking to protect distracted drivers and those around them. In situations under 16 km/h,
City Safety
can actually prevent a distraction-related accident with no driver input. At higher speeds, it's programmed to reduce vehicle speed as much as possible prior to impact- thereby reducing the resulting injury and damage.
Put simply, sensors monitor the roadway ahead of the vehicle and send a signal to the brakes when the driver doesn't react to a decelerating or stopped vehicle ahead of them.
City Safety joins a lengthy list of other protective innovations available throughout Volvo's lineup, including the Personal Car Communicator, Blind Spot Information System (BLIS) and Driver Alert Control (DAC).
XC60 is powered by Volvo's punchy new turbocharged straight-six engine that turns the wheels through an intelligent, active all wheel drive system. The XC60 is gearing up to go on sale this spring.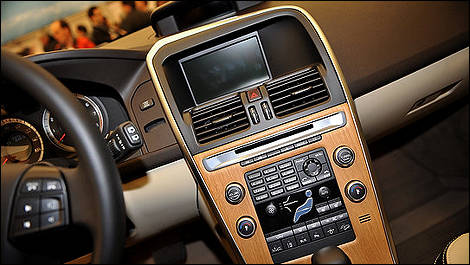 2010 Volvo XC60
photo:
Philippe Champoux, Matthieu Lambert
2009 Volvo XC60