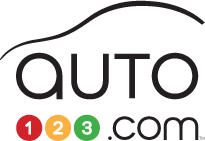 GP3: Esteban Ocon becomes a Mercedes junior driver
By René Fagnan,

Friday, April 17, 2015
Frenchman Esteban Ocon has been confirmed as a Mercedes junior driver.

Ocon, the reigning European Formula 3 champion -- ahead of a certain Max Verstappen -- will contest this year's GP3 championship with ART Grand Prix, using the 100,000 euros prize money he got from Pirelli for winning the F3 title.

The Frenchman was a member of Gravity Sport Management and was racing under the Lotus development program.

Ocon even tested a 2012 Lotus E20 F1 car in Valencia in October of last year.

However, it was announced April 10 that Gravity Gravity Sport, the driver management arm of Lotus' team owner Genii, was placed in voluntary administration at the request of its minority shareholder.

That would explain with Mercedes took Ocon under its arm.