René Fagnan
This weekend, the mythical Indianapolis 500 race takes place the same day as the prestigious Monaco Formula 1 Grand Prix and the famed Coca Cola 600 ...

Mathieu St-Pierre
I love talking about car manufacturers. To me, they are living, breathing entities that have immense influence on our daily lives from the hundreds ...

Miranda Lightstone
Being a good driver on rural streets is one thing, being a "good" driver on the track, at the helm of a vehicle with well over 500 horsepower is a ...

Luc Fradette
What was Texan A.J. Foyt thinking when he hired Takuma Sato to drive his IndyCar in this year's IZOD IndyCar Series? A.J. must have been particularly ...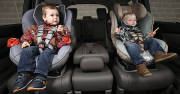 On Friday, May 24th, Canadian Tire stores throughout Quebec (except the one located on Atwater in Montreal) will invite parents and grandparents to have their child safety seats inspected free ...
Sage Karam barely beat Carlos Munoz to earn his first ever Firestone Indy Lights pole at Indianapolis Motor Speedway.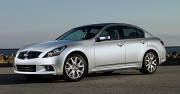 Its rounded contours, fine horizontal-striped grille, foglights and rear spoiler all accentuate its sporty character. This sedan is the most sold model in our region.
Most Popular Models
List of the most popular cars on Auto123.
Cars: Past & Present
Looking for an actual car model or an old one? Search no more, click on one of the links below to directly reach the model you are looking for.