Latest Pre-Owned Vehicle Articles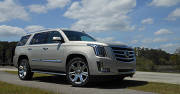 The all-new 2015 Cadillac Escalade will launch in the Middle East next month, but that didn't stop many customers in the United Arab Emirates (UAE) to order one. In fact, according to Liberty ...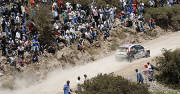 British motorsport publication Autosport has learned that the FIA has the firm intention of giving a huge boost to the World Rally Championship with ground breaking technical rules.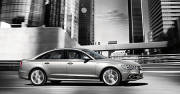 The 2014 Audi S6 is one of the best sports sedans money can buy, delivering a rich combination of performance, luxury, refinement, and technology. The V8 is intoxicating, yet fuel-efficient, ...
Most Popular Models
List of the most popular cars on Auto123.
Cars: Past & Present
Looking for an actual car model or an old one? Search no more, click on one of the links below to directly reach the model you are looking for.