Renť Fagnan
Genuine Italian pasta is usually delicious. However, since the beginning of the 2013 Formula 1 season it seems that Pirelli has over-spiced Grand ...

Mathieu St-Pierre
In the last few weeks, I did something I rarely get to do: I test drove two Cadillacs! No foolin'! An XTS and an ATS! The last I got to sample was a ...

Luc Fradette
What was Texan A.J. Foyt thinking when he hired Takuma Sato to drive his IndyCar in this year's IZOD IndyCar Series? A.J. must have been particularly ...

Miranda Lightstone
Sometimes taking the path less travelled is the best option... especially when at the helm of a brand new 2013 Land Rover LR4 or a 2013 Range Rover ...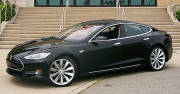 A new law proposed by the North Carolina Senate will apparently make it illegal for Tesla to e-mail its customers and even answer their questions on the phone. How crazy is that?
Robert Kubica was forced to retire following a technical issue on his CitroŽn DS3 RRC while leading Rally Corsica, a round of the European Rally Championship.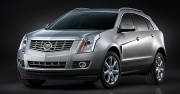 This slim-downed version has an angular, chiseled overall appearance. There is a total absence of curves and rounded angles in this remarkably-designed luxury crossover.
Most Popular Models
List of the most popular cars on Auto123.
Cars: Past & Present
Looking for an actual car model or an old one? Search no more, click on one of the links below to directly reach the model you are looking for.