Miranda Lightstone
Being a good driver on rural streets is one thing, being a "good" driver on the track, at the helm of a vehicle with well over 500 horsepower is a ...

RenÚ Fagnan
Genuine Italian pasta is usually delicious. However, since the beginning of the 2013 Formula 1 season it seems that Pirelli has over-spiced Grand ...

Mathieu St-Pierre
In the last few weeks, I did something I rarely get to do: I test drove two Cadillacs! No foolin'! An XTS and an ATS! The last I got to sample was a ...

Luc Fradette
What was Texan A.J. Foyt thinking when he hired Takuma Sato to drive his IndyCar in this year's IZOD IndyCar Series? A.J. must have been particularly ...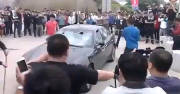 Protesting over poor service from his dealer, a Maserati Quattroporte owner in China hired a gang of sledgehammer-wielding men to destroy the car... right in front of the building where the ...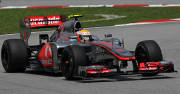 Toto Wolff has admitted Mercedes is disappointed with long time partner McLaren's move to link up with works Honda engines in 2015.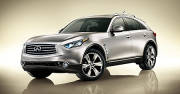 With its unique lines, the FX crossover doesn't lack character. The rounded hood, the menacing grille, double curve headlights with and sleek rear end make it seems ready to roar at any time...
Most Popular Models
List of the most popular cars on Auto123.
Cars: Past & Present
Looking for an actual car model or an old one? Search no more, click on one of the links below to directly reach the model you are looking for.