Josée Paquet
According to many articles I've read online and in newspapers in recent months, the under-30 crowd's interest in cars is fading. Being the mother of ...

Juan Pablo Gallo
Auto123.com, the most comprehensive and most popular automotive website in Canada with over one million visitors per month, is proud to present ...

Miranda Lightstone
A good pair of shoes can make or break an outfit. I'm going to be a bit girlie here, but bear with me. The higher the heel, the more I want to sport ...

Mathieu St-Pierre
A manufacturer's design department has the toughest job of all: The right roofline, fascia or beltline can make a car, create hype, and temporarily ...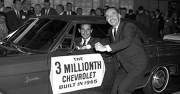 On December 7th, 1965, Chevrolet became the first individual manufacturer in history to build 3 million cars and trucks in a single calendar year. Chevrolet ended up selling 2,416,419 passenger ...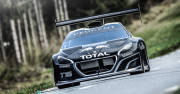 The car that took Sébastien Loeb to a time of 8min13.878s at the famous Pikes Peak, last June in Colorado, USA, just scooped two international awards.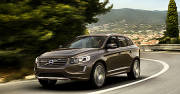 The 2014 Volvo XC60 benefits from a few minor upgrades, including an all-new infotainment system. The headlights, front bumper and grille, as well the exhaust system have also all gone under the ...
Most Popular Models
List of the most popular cars on Auto123.
Cars: Past & Present
Looking for an actual car model or an old one? Search no more, click on one of the links below to directly reach the model you are looking for.