Latest Pre-Owned Vehicle Articles

After months of hard work and crazy ideas, engineers at Nissan's Technical Center in Stanfield, Arizona, recently completed a one-of-a-kind electric vehicle that mixes the award-winning LEAF ...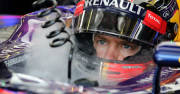 Sebastian Vettel's bad season continued to get worse even at the Singapore circuit he humbled at the height of his dominant powers.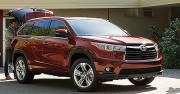 The 2015 Toyota Highlander has some pretty sharp lines that will appeal to crossover shoppers. Inside, quality is evident throughout, and there's room for up to eight people and their gear. For ...
Most Popular Models
List of the most popular cars on Auto123.
Cars: Past & Present
Looking for an actual car model or an old one? Search no more, click on one of the links below to directly reach the model you are looking for.