Mathieu St-Pierre
I love talking about car manufacturers. To me, they are living, breathing entities that have immense influence on our daily lives from the hundreds ...

Miranda Lightstone
Being a good driver on rural streets is one thing, being a "good" driver on the track, at the helm of a vehicle with well over 500 horsepower is a ...

René Fagnan
Genuine Italian pasta is usually delicious. However, since the beginning of the 2013 Formula 1 season it seems that Pirelli has over-spiced Grand ...

Luc Fradette
What was Texan A.J. Foyt thinking when he hired Takuma Sato to drive his IndyCar in this year's IZOD IndyCar Series? A.J. must have been particularly ...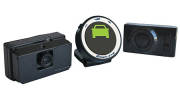 Driving aids are the next step being taken toward fully automated cars. Books and folklore have predicted self-driving and flying cars for decades. While the latter has yet to materialize on a ...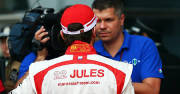 Jules Bianchi thinks it is possible Marussia is on the verge of breaking into F1's midfield.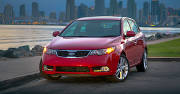 Sporty elegance. The tasteful, curvaceous design of the Forte5 attracts attention in an understated way. The rear end is sturdy and attractive, and the wraparound taillights add a well-balanced ...
Most Popular Models
List of the most popular cars on Auto123.
Cars: Past & Present
Looking for an actual car model or an old one? Search no more, click on one of the links below to directly reach the model you are looking for.