Latest Pre-Owned Vehicle Articles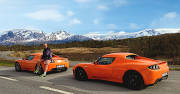 Tesla is on a roll and its Model S is selling like hot cakes despite a steep price. One man in Norway actually owns seven Teslas, more than any other individual in the world.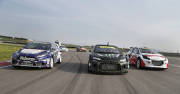 The 2014 FIA World Rallycross Championship kicked off in style at a special media day that was held in Brescia, Italy.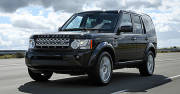 The 2014 Land Rover LR4 is a true 4x4 that can go anywhere. Comfortable and capable, smooth and sporty, it boasts plenty of sophisticated features and seating for up to seven in a very classy ...
Most Popular Models
List of the most popular cars on Auto123.
Cars: Past & Present
Looking for an actual car model or an old one? Search no more, click on one of the links below to directly reach the model you are looking for.