Latest Pre-Owned Vehicle Articles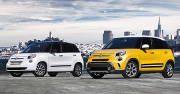 Fiat-Chrysler has announced a recall on 29,500 Fiat 500L models from 2014-2015 due to a problem with the knee airbags. Four thousands of those are in Canada, and roughly one third of all ...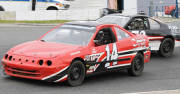 If you're looking for some action to pack into the middle of your Civic Holiday Weekend, head for Canada's Toughest 1/3-Mile Paved Oval Saturday August 2. They'll give you all the action you can ...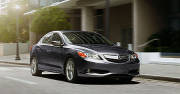 The competitively priced 2015 Acura ILX proves to be a refined, sporty sedan that's fun to drive, especially when equipped with the Dynamic Package.
Most Popular Models
List of the most popular cars on Auto123.
Cars: Past & Present
Looking for an actual car model or an old one? Search no more, click on one of the links below to directly reach the model you are looking for.