Latest Pre-Owned Vehicle Articles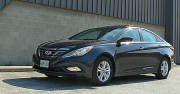 Hyundai is recalling approximately 883,000 Sonata sedans from 2011-2014 in the U.S. and Puerto Rico due to a problem with the transmission cable.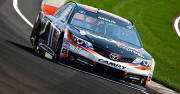 NASCAR handed down heavy penalties to the Joe Gibbs Racing No. 11 team Tuesday for infractions found in a post-race inspection after Indianapolis.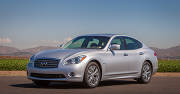 The 2014 Infiniti Q70 Hybrid is a premium midsize sedan with elegant styling full of sensual lines. It also offers a comfortable, classy, and convenient interior with modern flair. On ...
Most Popular Models
List of the most popular cars on Auto123.
Cars: Past & Present
Looking for an actual car model or an old one? Search no more, click on one of the links below to directly reach the model you are looking for.