Latest Pre-Owned Vehicle Articles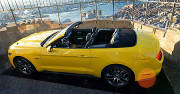 As promised a few days ago, Ford brought a new 2015 Mustang to the observation deck of the Empire State Building in New York to celebrate the muscle car's 50th anniversary.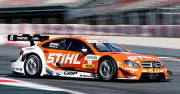 With 17 days to go to the DTM season kick-off, held on 04th May at the Hockenheimring Baden-Württemberg, Robert Wickens set the final fastest lap time of the official ITR tests contested at the ...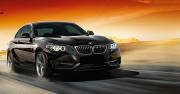 The magic of German engineering endows the 2014 BMW 228i with a powertrain that's equally dynamic and efficient, world-class handling capabilities, and a driving experience that's pure fun. As ...
Most Popular Models
List of the most popular cars on Auto123.
Cars: Past & Present
Looking for an actual car model or an old one? Search no more, click on one of the links below to directly reach the model you are looking for.