Latest Pre-Owned Vehicle Articles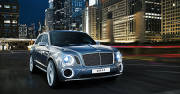 While it's not scheduled to go on sale before 2016, the Bentley EXP 9 F concept has already generated 2,000 pre-orders. The company even plans to make a plug-in hybrid variant of its first-ever ...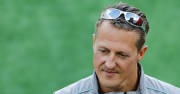 Respectable veteran Italian journalist Pino Allievi wrote in the Gazzetta dello Sport that Michael Schumacher is presently breathing by himself.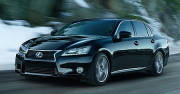 The 2014 Lexus GS 350 is arguably one of the best luxury sedans on the market right now -- a feat 25 years in the making. With an adaptive suspension, ride quality rivals other luxury nameplates ...
Most Popular Models
List of the most popular cars on Auto123.
Cars: Past & Present
Looking for an actual car model or an old one? Search no more, click on one of the links below to directly reach the model you are looking for.