Latest Pre-Owned Vehicle Articles

Google autonomous cars are programmed to drive over the designated speed limit under certain specific conditions, according to Google autonomous car team member Dmitri Dolgov, as reported to a ...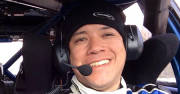 Four-time Canadian Rally Champion Pat Richard missed the Rallye Auto Baie-des-Chaleurs in June and has announced today his retirement from the sport.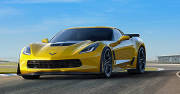 The key features of a race car like the 2015 Chevrolet Corvette are necessarily stashed away under the hood and below the body. Let's start under the hood. For the 2015 models, this ...
Most Popular Models
List of the most popular cars on Auto123.
Cars: Past & Present
Looking for an actual car model or an old one? Search no more, click on one of the links below to directly reach the model you are looking for.