Latest Pre-Owned Vehicle Articles

Lexus has finally kicked off production of its compact crossover NX in Japan. The first examples have left the production line from the Miyata plant last week.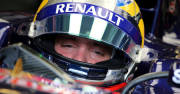 Frenchman Jean-Eric learned Monday that rookie Max Verstappen would replace him at Toro Rosso F1 team next year.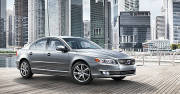 The 2015 Volvo S80 proves supremely comfortable both in terms of seating and ride quality. The interior is remarkably quiet and upscale, with arguably the best seats in its class, while ...
Most Popular Models
List of the most popular cars on Auto123.
Cars: Past & Present
Looking for an actual car model or an old one? Search no more, click on one of the links below to directly reach the model you are looking for.