Latest Pre-Owned Vehicle Articles

Paying tribute to a five-decade love story between drivers and its iconic pony car, Ford today revealed a Mustang 50 Year Limited Edition that will have a production run of 1,964 units, ...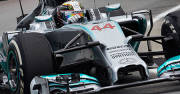 Mercedes could pull even further clear of the field in Shanghai, after readying for its debut arguably the most expensive new front nose in Formula 1 history.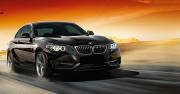 The magic of German engineering endows the 2014 BMW 228i with a powertrain that's equally dynamic and efficient, world-class handling capabilities, and a driving experience that's pure fun. As ...
Most Popular Models
List of the most popular cars on Auto123.
Cars: Past & Present
Looking for an actual car model or an old one? Search no more, click on one of the links below to directly reach the model you are looking for.