Juan Pablo Gallo
Auto123.com, the most comprehensive and most popular automotive website in Canada with over one million visitors per month, is proud to present ...

Miranda Lightstone
A good pair of shoes can make or break an outfit. I'm going to be a bit girlie here, but bear with me. The higher the heel, the more I want to sport ...

Mathieu St-Pierre
A manufacturer's design department has the toughest job of all: The right roofline, fascia or beltline can make a car, create hype, and temporarily ...

Josťe Paquet
We live in a high-speed world (travel, work, communication, etc.) where driving a car is (for many people) a stressful event. They just want to go ...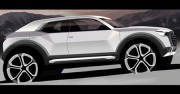 Audi has confirmed that an all-new vehicle will expand its Q family of crossovers starting in 2016. The Q1 will be built in Ingolstadt alongside the A3, A4, and A5.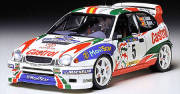 An executive of Toyota Motorsport GmbH confirmed that the Japanese car manufacturer was pondering making a return to the FIA World Rally Championship.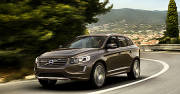 The 2014 Volvo XC60 benefits from a few minor upgrades, including an all-new infotainment system. The headlights, front bumper and grille, as well the exhaust system have also all gone under the ...
Most Popular Models
List of the most popular cars on Auto123.
Cars: Past & Present
Looking for an actual car model or an old one? Search no more, click on one of the links below to directly reach the model you are looking for.