Ram Cars Canada

The Ram Truck brand represents Chrysler's line of pickup trucks, previously sold under the Dodge nameplate. Since the '70s, the Ram name is synonymous with muscle and toughness, as evidenced by the brand's Ram head logo.

The Ram name was first used on Dodge's full-size SUV back in 1975, which was actually called the Ramcharger. Then, in 1979, Dodge's full-size passenger and cargo van line-up was renamed Ram Van and Ram Wagon.

Dodge's D-Series pickups, totally redesigned in 1981, also became known as the Ram. It offered a 3.7-litre V6 and two V8s displacing 5.2 and 5.9 litres. That same year, the 4-cylinder compact pickup sourced from Japanese manufacturer Mitsubishi and sold under the Dodge brand was renamed the Ram 50; it was available until 1993.

Creating a brand-new niche in 1987, Dodge launched the Dakota mid-size pickup. Many different versions appeared, such as the Dakota Convertible as well as a V8-powered Shelby Dakota, which at the time was pretty powerful, since the Dakota was normally offered with inline-4 and V6 engines.

In 1989, a 5.9-litre turbodiesel inline-6 provided by Cummins was offered in heavy-duty versions of the Ram pickup, producing 160 horsepower and 400 pound-feet of torque. A major redesign of the Ram pickup occurred in 1994, and an 8.0-litre V10 engine was added to HD models, serving up 300 horsepower and 450 lb-ft.

The Dakota received its first redesign in 1997, and a year later, offered the 5.9-litre V8 in a sporty R/T trim, while four-door models appeared in 2000.

A brand-new Ram was introduced in 2002, touted as "the new mayor of truckville". The 5.2-litre V8 was replaced by a 4.7-litre unit at launch, and Chrysler's notorious 5.7-litre HEMI was introduced in 2004 in replacement of the old 5.9-litre V8.

A high-performance Ram 1500 SRT-10, equipped with a 510-horsepower, 8.3-litre V10 borrowed from the Dodge Viper, was offered from 2004 to 2006. The Mega Cab version was added in 2006, and a year later, the Cummins turbodiesel engine grew to 6.7 litres, now producing 350 horses and 650 lb-ft.

Meanwhile, the 3rd-generation Dakota was introduced in 2005, again with a choice of V6 and V8 powerplants, and received a facelift for the 2008 model year. The latest generation of the Ram 1500 was launched in 2009, while the heavy-duty 2500, 3500 and chassis-cab models received a 2010 makeover.
[...]

Read more about Ram
---
Follow @auto123_ram
---
Ram Trucks
---
---
Ram Coverage
Latest Reviews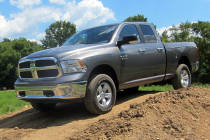 I Say
78%
"If you want to make a small fortune in horses, start with a large one," the saying goes. There's nothing cheap about horse ownership, and a lot of us become deft hands at bartering to support our habits.
---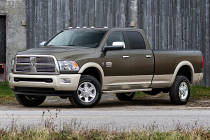 I Say
82%
In a market segment as lucrative as the full-size pickup category, we shouldn't be surprised to see manufacturers' strategies consisting of offering several trim lines to suit all tastes. At Chrysler, the multiplication of trims and special editions seems to work out for them, as sales are increasing.
---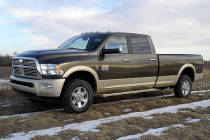 I Say
n/a
Ram 2500 Laramie Longhorn Crew Cab 4x4 is a mouthful to say and leaves out one other important descriptor of the truck: it is also a long-box model rather than the short-box that seems so popular. Given the length of a 2012 Ram 2500 Laramie Longhorn Crew Cab 4x4, the short-box is what RV haulers and other city folk tend to buy because it is about a meter shorter. The long-box is more popular amongst those who actually use a truck for heavy duty work.
---
Latest News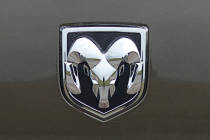 A recent photo shoot for the 2014 Ram Power Wagon ended badly when the prototype truck was lost at sea.
---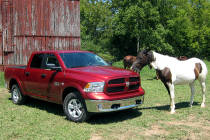 On 34 Ram 1500 pickup trucks in Canada, the coolant bypass valve may stick in a position that does not allow coolant flow to the heater core.
---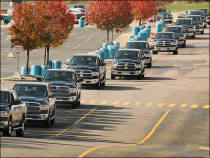 Chrysler Group has just announced a pair of recalls in Canada, one on six 2013 Dodge Dart sedans and another on 2,431 Ram 1500 pickup trucks. In both cases, the braking system is affected.
---
Latest Pictures
---
Latest Videos