There's something to be said about driving the most powerful production model a manufacturer has ever made. It makes the hairs on the back of your neck stand up, your flesh feels tingly, and your hands may even shake a bit. But take a deep breath, grip that Alcantara-clad steering wheel and enjoy every moment of the exhilarating ride.
To check out our full review on the
2014 Jaguar XKR-S
, head on over to Auto-Venus.com.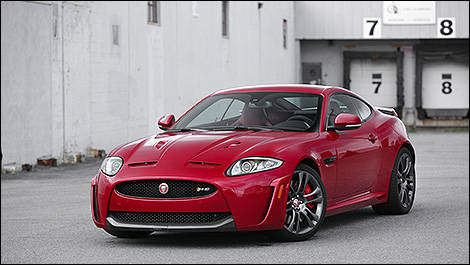 Photo: Philippe Champoux