Incorporating design touches, branding, materials, interfaces, and even scents inspired by the latest in luxury furniture, fashion, accessories, and electronics; the Mercedes S550 Coupe is designed, styled, and equipped for the brand-conscious luxury shopper after flagship sedan amenities in a more striking and personal two-door package.
What is a 2015 Mercedes-Benz S550 Coupe?
The S550 Coupe is the two-door version of the luxury brand's flagship car. Turning the enormous sedan into an enormous coupe enables the use of even more daring angles and lines, and generates a more expressive and unique presence on the road. It's a rolling showcase of luxury cross-branding with Burmester and Swarovski, as well as a showcase of next-generation luxury and safety technology.
2015 Mercedes-Benz S550 Coupe Pricing and Specs
Priced from $147,500, the S550 Coupe includes AWD and a lusty 4.7L twin-turbo V8 for 449 horsepower. Optional equipment drove the price to $155,790.
Driving the 2015 Mercedes-Benz S550 Coupe
Through the tuning of the steering, suspension, throttle and transmission, Merc engineers created a unique ride and handling character, with immediacy to the S550 Coupe's controls exceeding expectations given its size, and the creamy-smooth feel enabled by the AIRMATIC suspension that sees the S550 Coupe virtually hovering over smooth highways.
This big two-door feels like it weighs ten tons while cruising with a remarkable density and velvety ride, though it seems to shed most of its weight when asked to steer, brake or accelerate. The responses to steering, throttle and braking inputs are powerful, instant and pleasing, almost in spite of its absolutely serene ride.
The engine is noteworthy, too. Like the handling and steering reflexes, it's tuned for tranquility that gives way to a potent response when requested. The 2015 Mercedes S550 achieves ignition with a burbling bark, and handles gentle driving with absolute smoothness, and little more than a muted rumble from under the hood. Opened up a little (or a lot) and throbbing V8 noises flood the cabin proudly. The exhaust note is thick, and sounds like money driving away. The engine is far from whisper-quiet at full throttle, but sounds absolutely gorgeous while delivering acceleration that borders on excessive.
Drivers after a machine tuned for tranquil cruising and pleasing performance reflexes with no compromise will love the setup, and the Mercedes S550 Coupe's ability to switch seamlessly between a posh cruiser and a luxury hot-rod on demand. Note that the optional 21" wheels do generate some abrupt sensations on badly broken pavement.
Inside and Out of the 2015 Mercedes-Benz S550 Coupe
Entry and exit to the rear seating area is enhanced by motorized front seats that tuck out of the way in a second or two, and the rear-seat quarters in the big coupe are heated, pillow-y and comfortable. There's room for full-size adults in back, as needed, though space is adequate and not generous.
Up front, drivers are surrounded by space galore, and a world of stitching, glossy wood, soft leather, and numerous high-tech interfaces, including a console-mounted touch-pad, and a fully digital instrument cluster that flows into the central display screen. It's like a gigantic iPad. The S550 Coupe's cabin is bespoke -- unique to this model and not simply a copy of the cabin from the sedan.
High-end covetables abound, including climate-controlled seats, a heated steering wheel, heatable door armrests and centre console lid, powered self-sealing doors, and special levers that hand you your seatbelt so you don't have to reach for it. The Burmester stereo system is bright, vibrant, and packs subwoofer firepower that'll blow the teeth out of your face, if you're so inclined.
Calling in elements commonly encountered in the owner's luxury lifestyle is the name of the game here. Navigation and audio controls accept pinch, expand and swipe gestures like a smartphone, ambient lighting can be configured to the brightness and colour that best matches the after-dark ambiance of one's favourite restaurant or club, and the massaging seats (activated via a gorgeously animated menu) rival the massage chairs you'll find at your favourite gym.
The stitching, leather, and metal trim dispatched throughout the cabin wouldn't look out of place on a high-end watch or handbag, and the tester's headlights included optional Swarovski crystal inserts on their LEDs for a delightful lighting signature after dark. There's even a glovebox-mounted scent capsule activated via the climate control to ensure the cabin always smells like the lobby of the Shangri La.
Comparing the 2015 Mercedes-Benz S550 Coupe
Few cars match the S550 in terms of lavish luxury and exclusive flagship coupe factor, though the BMW 6 Series Coupe is similar in price and performance, and should appeal to a shopper after less lavish luxury and more after proudly displayed consoles and control centres for a high-tech cabin atmosphere. If you're driving one; be sure to drive both.
The S550 Coupe largely stands alone in offering tremendous appeal to the shopper wishing to enjoy numerous familiar, signature elements of their luxury lifestyle at the wheel.
Road Tests and Reviews

Experts

Consumers
2015 Mercedes S-Class S550 4MATIC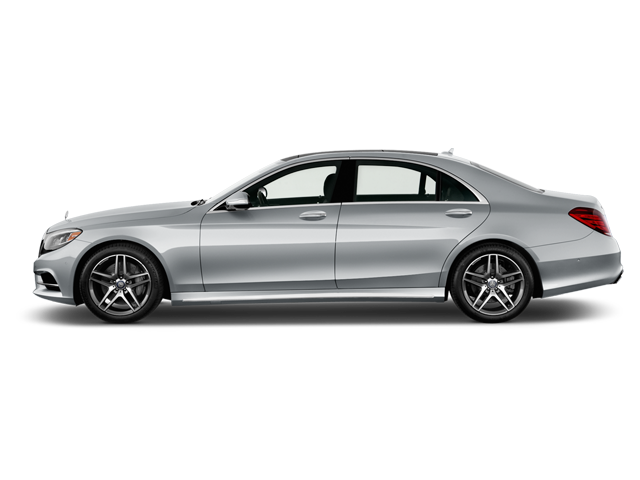 2015 Mercedes S-Class S550 4MATIC