New Lotus Cars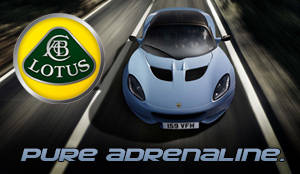 Lotus Canada
Lotus is a British manufacturer of sports and racing cars that lead the way in terms of handling performance and technical innovation.
The company was founded in 1952 by an engineer named Colin Chapman. His first car, the Mark I, had been developed five years earlier using parts from a 1930 Austin Seven. It kept evolving through the years and gradually made its mark in auto races.
From 1957, Lotus earned more and more recognition, in part thanks to its first-ever production road car. The Elite lasted until 1963 before giving way to the Elan (1962-1971). The sixties also saw the birth of the Europa.
During the following decade, the Eclat and Esprit made their debut, the latter being famous for starring on the big screen as James Bond's secret agent car.
Unfortunately, Lotus could not break through the U.S. market (then the largest in the world), selling only a handful of units over there.
Facing a serious financial crisis in 1982, the company sought help from a young law professor and investment banking consultant, Joe Bianco, who managed to reorganize operations and boost annual sales into triple digits. Chapman died of a heart attack the same year. He was 54.
General Motors acquired Lotus in 1986, only to sell it to A.C.B.N. Holdings of Luxembourg in 1993.
The Elise (2006), Exige (2006), Exige S (2007), Evora (2010) and Evora S (2011) all hit the market in the new millennium.
At the 2010 Paris Auto Show, Lotus announced that several iconic models will be resurrected, including the Esprit (2013), Elite (2014) and Elan (2017). The Elise will get a replacement in 2015, while the all-new Eterne sedan will aim to rival the Porsche Panamera and Aston Martin Rapide.
Discontinued Lotus models