New Scion Cars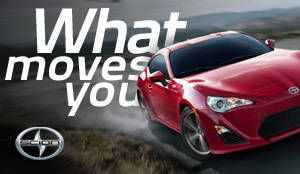 Scion Canada
Scion is an automotive brand that belongs to Toyota and targets young, Generation Y buyers. It is known for vehicles offering a thousand and one customization options.
The banner was born in March 2002 at the New York Auto Show with the introduction of the bbX and ccX concept cars. A year later, the xA and xB took to the stage at the Los Angeles show and were distributed at select sales points.
It wasn't until 2004 that a well-established dealer network saw the light of day in the United States, the only market where Scion products were available.
The brand then introduced new cars and went back to the drawing board for its existing models. The tC landed in 2004 as a 2005 model. The second-generation xB and the xD, the xA's replacement, were launched in 2006.
In 2010 Scion set its sights on the Canadian market, establishing 45 sales points in Montreal, Toronto and Vancouver. The iQ microcar was introduced in 2011 as a 2012 MY, joining the ranks of its three brethren.
Scion's portfolio now included the xD, xB, the second-gen tC and the iQ, available at ever more dealerships across the country.
Discontinued Scion models