Ford Canada has issued a recall on 1,098
Fusion
sedans from the 2013 model year due to a problem with the headlamps.
Apparently, the low beam projector coating may not have properly cured during the manufacturing process. Over time, this could cause the coating to become hazy, reducing the brightness of the low beam lamps and affecting visibility on the road.
Ford dealers will therefore replace the headlamp assemblies on all affected units.
Source: Transports Canada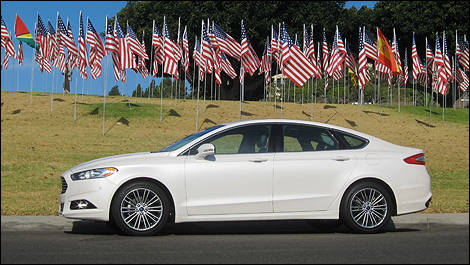 Photo: Lesley Wimbush