Our final day scouring the massive halls of the Las Vegas Convention Center at the 2013 SEMA Show has destroyed what was left of our feet, legs and backs -- and we couldn't be happier about it.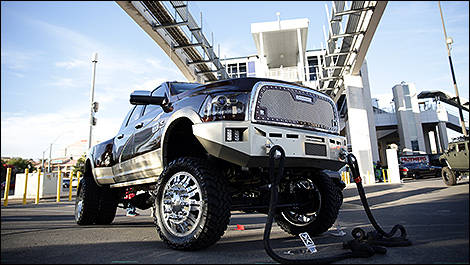 Photo: Olivier Delorme
The 2013 SEMA Show was truly an impressive display of everything automotive, from bumper to bumper, and we've tried our darndest to bring it all to you. We'll have hundreds upon hundreds of pictures for you, loads of texts, and a bunch of videos by the time all is said and done.
Each of us fell in love with something we saw over the last few days. As far as I'm concerned, my tally works out to roughly 29 cars and 32 pickups… I'm gonna need a bigger garage, and wallet.
So there you have it: the 2013 SEMA Show, done and done.
See you next year!