BMW Canada today announced that its first-ever all-electric production car will go on sale in the first half of 2014 starting at $44,950. The
BMW i3
is scheduled to make its world debut next Monday at simultaneous events in New York, London, and Beijing, as well as online via YouTube.
BMW i3 products and services will be sold via a multi-channel sales model comprised of authorized BMW i partners, a Customer Interaction Center (CIC), as well as an online platform. Customers will be able to personalize their entire purchasing process to suit their needs.
Some markets will also introduce a mobile sales force, a sales team which will be available to customers outside the traditional showroom.
Moreover, BMW will provide the following services with the i3:
Domestic charging station (''Wallbox'') installation;
Partnerships with public charging providers ;
DriveNow car sharing, which has over 130,000 members;
ConnectedDrive apps and roadside services such as mobile recharging equipment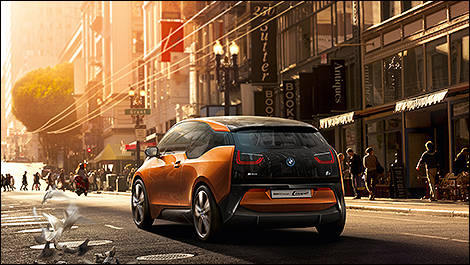 Photo: BMW